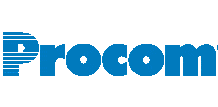 Enterprise Security Manager from Procom
Calgary, AB
Client ID: 263411
Manager, Enterprise Security
Our client's Cybersecurity team is seeking a passionate, skilled, and hands-on security manager. You will be managing a team of technical cybersecurity professionals who work in a fast paced environment. It is important that you have good leadership and strong technical competencies. You will also provide cybersecurity advice and guidance to both business and technical teams. This role will report to the Senior Director, Enterprise Security.
Manager, Enterprise Security Job Details
Coach, mentor and motivate a team of cybersecurity professionals to be their best.
Provide leadership and day-to-day management for the Security Operations group within the Enterprise Security team.
Collaborate on cybersecurity matters with the broader Enterprise Security team, other IS teams and business groups.
Lead and participate in the design, build and maintain scalable and reliable cybersecurity solutions.
Develop a roadmap for future work, execute the roadmap, and track its progress.
Participate in cybersecurity incident investigations.
Understand the root cause of cybersecurity issues and help teams to address the issues.
Provide technical advice and assistance on general cybersecurity related matters.
Conduct research to maintain and expand knowledge on the latest cybersecurity technologies and standards.
Participate in the rotational after-hours on-call support.
Various other duties as required.
Manager, Enterprise Security Mandatory Skills
University degree in Computer Science or related field.
5+ years of progressive cybersecurity and general information technology experience.
2+ years of experience leading or managing a technical team.
Strong understanding and experience of cybersecurity principles, protocols, practices, cloud security and security technologies.
· Strong understanding and experiences around application security, anti-virus, cryptography, email security, identity and access management, network security, operating systems (Linux and/or Windows) and vulnerability management.
Familiarity with cybersecurity frameworks and/or standards such as NIST Cybersecurity Framework, ISO 27001, ISO 27002, etc.
Good communication abilities with technical and non-technical audiences.
Good analytical, investigate and problem solving mindset.
Manager, Enterprise Security Job Length
Permanent
Manager, Enterprise Security Job Location
Calgary, AB