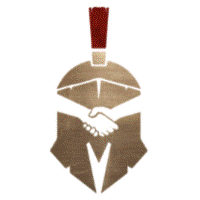 Customer Service Representative - Client TELUS at The Acquisition Group
Calgary, AB T2G 5E7
We are one of the top promotional marketing, consulting and branding company in across Canada. We are the biggest vendor partner of TELUS Communications. With 15 offices in Canada, we are growing so fast and currently looking to find a Customer Service Representative who plays a key role in the overall growth of the company. The ideal candidate would truly understand and believe in our brand philosophy.
Our people are our greatest asset. By supporting their ability to work effectively together and providing them with the tools they need to succeed, we are ensuring that we are the kind of company where talented people of all backgrounds want to work.
JOB DUTIES:
Keep track of daily activity, prepare and maintain records of sales leads and account status
Assist customer in selecting services, solving problems, and answering questions
Visit new and existing customers to promote, market and sell our services
Coordinate schedule with in-house customer representative to dispatch service crew
Submit daily work reports and attend settle-up meetings
QUALIFICATIONS:
Excellent interpersonal and communication skills
Passion for growth and success
Superior organization and follow up skills
One or two years of experience in sales or marketing preferred
Must be able to travel and work with customers
Diploma or high school graduate preferred or commensurate experience
Ability to make quality presentations to small or large groups
Able to build strong relationships
WHAT WE OFFER:
Competitive compensation
Recognition of top performers
Uncapped income
Opportunities for travel
Opportunities for advancement into leadership and management roles
SKILLS TRAINING:
Learn sales and marketing fundamentals
Learn to conduct interviews and take part in the hiring process
Learn how to build, train, support and lead your own team
Develop management and office administration skills
REQUIREMENTS:
Must be over the age of 18
Ability to pass a criminal background check
Must be living in CALGARY (We do NOT provide sponsorship)
Must be able to work full time hours (Monday - Friday)
High school diploma
Minimum 1 year of experience in sales, marketing or customer service environment is an asset
Excellent communication skills
Team player
Outgoing, a natural people person
If you are looking to advance your career by becoming a member of a growing and dynamic team we are eager to meet you. Please send your resume by replying to this post.
*Please note only qualified individuals will be contacted for a preliminary interview with our Hiring Manager.*