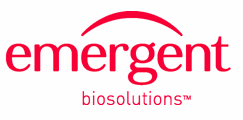 ENVIRONMENTAL HEALTH & SAFETY BUSINESS PARTNER at Emergent Biosolutions
Winnipeg, MB
ENVIRONMENTAL HEALTH & SAFETY BUSINESS PARTNER
Emergent BioSolutions is currently seeking an Environmental Health & Safety Business Partner. The select candidate will have completed an occupational health and safety certificate and a bachelor's degree in a related discipline (Engineering, Science, Environments Science or Industrial Hygiene) In addition, the ideal candidate will have 5 years' experience working within an EHS specific role, ideally in manufacturing or a related field. This select candidate will have the proven ability as an adult trainer; certificate in Adult Education (CAE) considered an asset, use good judgement and have the initiative to work independently and have demonstrated ability to prioritize and plan work activities to meet timelines. In addition, this individual will possess strong work ethic and a commitment to excellence and innovation.
THE COMPANY
Emergent BioSolutions is dedicated to one simple mission—to protect and enhance life.
As a global specialty pharmaceutical company, Emergent offers specialized products to healthcare providers and governments to address medical needs and emerging health threats.
We value the diversity that each employee brings, and while we look for people who share our Core Values, we thrive on difference as well. With hundreds of talented employees working around the globe, Emergent is a growing organization with a wide variety of scientific, technical and professional career opportunities worldwide.
THE OPPORTUNITY
The EHS Business Partner is an organized, detail-oriented, personable individual who is responsible for supporting Emergent employees and leaders locally and remotely through the provision of Environment, Health and Safety services. The incumbent will communicate EHS programs, processes and policies effectively and will provide coaching on implementation and application. In addition, this role is responsible for development and facilitation of EHS training.
DUTIES & RESPONSIBILITIES
Develops and executes ongoing needs assessments, gap analyses and/or trend analyses to attain deeper knowledge into customer insights and business requirements for EHS; makes recommendations for improvement of EHS operating model, policies/procedures, training delivery, and EHS culture to EHS leadership
Identifies high risk activities through committee participation, tiered meeting attendance, Gemba walks, inspections, and general communication; guides departmental leadership and safety representative through the risk assessment process to ensure high risk items are addressed first, applies the hierarchy of controls, ensures risk is at an acceptable level, and is documented appropriately
Creates project Gantt chart with affected stakeholder(s) and collaborates on strategy to move forward with new program development
Manages dynamic partnerships with business leaders, cross-functional partners, and peers
Meets routinely with client groups; provides proactive on-the-floor customer service for employees
Coaches leaders in effective safety communication strategies
Acts as an EHS subject matter expert or defers peers/leader for additional expertise while continuing the role of main contact for the client
Strives for EHS operational excellence through development of programs that integrate into our business and can be utilized independently by leaders and employees; seeks opportunities for innovative solutions and continuous improvement
Develops hands-on, interactive web-based or classroom-based training that is designed to maximize learning transfer, meets the needs of the organization to the largest extent possible while appealing to adult learners; facilitates in-person training
Coordinates health and safety-related programs including respiratory fit testing, noise conservation, confined space entry, hot work, vaccination, and spill response for client group
Guides departments in use of VelocityEHS as tool for reporting incidents, etc.; supports the investigation of incidents, etc. and ensures adequate corrective measures are completed
Guides Manager and employees through workers' compensation claim process, emphasizing a stay at work approach when appropriate
Reports Workers' Compensation Claims to appropriate authority having jurisdiction
Notifies EHS Management of incidents defined as serious for external reporting
Creates and maintains systems to track site/departmental metrics and progress; maintains annual external reports, including GHG reports, OSHA logs, wastewater, NPRI, etc.
Participates on Global EHS Centre of Excellence (whose goal is to establish standards for EHS across Emergent's entire enterprise) as delegated
Ensures compliance with relevant EHS regulations, laws and ISO; may act as our Biosafety Officer
Maintains EHS controlled documents through our electronic system, VEEVA and ensures programs are updated as needed (major changes to business need, etc.)
Lives our core values through day-to-day actions
Ensures accuracy, confidentiality, and privacy of information
The above statements are intended to describe the general nature of work performed by those in this job. It is not an exhaustive list of all duties, and other duties may be assigned.
OUR IDEAL CANDIDATE WILL HAVE
Education, Experience, Skills:
Occupational health and safety certificate
Bachelor's degree in a related discipline (Engineering, Science, Environmental Science or Industrial Hygiene)
Minimum 5-years of experience in a EHS specific role, ideally in manufacturing or related field
Proven ability as an adult trainer; certificate in Adult Education (CAE) considered an asset
Canadian Registered Safety Professional (CRSP) or willingness to obtain
Demonstrated capability to interface and maintain effective relationships with leaders and employees in a team-oriented, collaborative environment
Uses discretion, good judgment, and initiative to work independently to complete day to day responsibilities and to complete complex tasks
Demonstrated ability to prioritize and plan work activities to meet timelines, deliverables, and results
Able to market programs using business language to ensure stakeholder buy in and return on investment for the organization; proven ability to impact change through influence
Proficient in MS Office with a high level of comfort using varied computer systems
Excellent communication skills in verbal, written, and presentation formats; ability to effectively and respectfully communicate diverse safety issues to a wide variant of stakeholders
Strong interpersonal skills with the ability to deal effectively and diplomatically with regulatory agencies and employees at all levels in the organization
Working knowledge of Manitoba Workplace Safety & Health Act and Regulations, OSHA, Transportation of Dangerous Goods, Canadian Environmental Protection Act, Workers Compensation Act, Human Pathogens and Toxins Act, ISO 45001 and ISO 18001
Interested? Please visit www.emergentbiosolutions.com under careers to apply today!