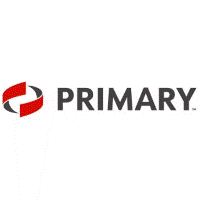 Estimator/Project Manager at Primary Engineering & Construction
Rocky View County, AB T1X 0K3
Primary Engineering and Construction Corporation (Primary) is a growth-oriented industry leader providing professional electrical engineering and construction services and specializing in emerging marketplaces in Alberta, British Columbia, Manitoba, and Saskatchewan.
We offer design and design/build services for all types of electric utility distribution infrastructure to a wide variety of clients including electric utility companies, developers, builders, commercial and industrial businesses, oil companies, government, and private contractors. Our devotion to excellence has attracted some of the best young professional minds to our company.
We are looking for an experienced Estimator / Project Manager - Construction, accountable for estimating and project management of Electrical Utility Supply and Build Construction Projects in the Calgary area.
Your duties and responsibilities:
Maintain estimates and accuracy of estimating data in the company estimating system.
Prepare construction only estimates and material take-offs for projects that support all supply/install RFP & RFQ responses.
Manage projects supply / install projects quoted over $1.0m and maintain accurate project scope control.
Request cost quotations from internal design, material, and construction resources.
Verify project production progress and completion to support customer invoicing.
Verify receipt of project goods purchased, or services procured, to support payment of supplier invoices.
Prepare and execute customer and vendor contracts, authorize production of customer invoices and payment of supplier expenses, for the projects you sell and manage within the company signing authority policy. Escalate documents to necessary authorization levels, with recommendation for management to approve, where appropriate.
Define scope and costs and market value of change orders, as required by projects.
Manage customer and vendor contracted cost and project scheduling commitments.
Effectively communicate with all project stakeholders on an ongoing basis.
Support and assist construction supervisors in their day to day activities and tasks such as billing, as built documentation and drawings, project, and contract management as time permits.
Create and maintain accurate project revenue and expense budgets and schedules, including change order values, on a timely basis in company systems.
Verify accuracy of monthly Work in Progress (WIP) financial reporting of the projects
Summarize and evaluate project financial outcomes at completion. Produce variance reports for senior management when required.
Maintain estimates and accuracy of estimating data in the company estimating system.
Other duties as required.
The eligible candidate must:
Minimum 2 years post-secondary education.
Minimum 5 years' experience in electrical utility project estimating and project management.
Demonstrated experience with, or exposure to, join use utility design and construction projects.
A few qualifications that will help you succeed:
Estimating, design, strong computer skills and ability to learn new applications efficiently.
Detail driven, adaptable, excellent time management skills, problem solving and planning skills.
Strong skills in written and verbal communication – ability to multi-task.

Application Deadline is August 17, 2020
Primary offers a highly competitive compensation package including, competitive salaries, bonuses, Health & Dental benefits, Health Care Spending Account, Flexible work schedules, paid vacation, Company Matching RRSP, flex days, and several career and professional development opportunities
If you are ready for a new challenge and want to make a difference in the industry, please send your resume in confidence to careers@primaryeng.com
**Please Note, you must be a Canadian Citizen or have a valid work permit**
We thank all candidates for their application however, only those selected for an interview will be contacted.
*Please see www.primaryeng.com for this and other positions we are recruiting.