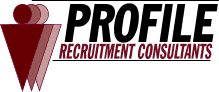 Executive Assistant – Corporate Governance to $90K at Profile Consultants
TORONTO, ON M5H 2M5
Executive Assistant – Corporate Governance to $90K
This national, professional services, regulatory organization is looking for an individual to provide Executive level administrative support to General Counsel and Board of Directors.
Included will be:
Assisting with the efficient running of the Board and Committees
Preparation of logistics for all related meetings
Board travel and accommodation
Meeting notes, Board Agenda and workplan, Board materials, minute preparation
Board expenses and reimbursements
Assisting General Counsel with calendar management, contract management, corporate filings
Act as liaison with leadership and other EA's in all Board related matters.
The requirements include a minimum of 10 years experience providing senior level Executive support; AND at least 5 years supporting Board of Directors within the professional services sector. Advanced skills in MS Office, some exposure to Diligent Boardbooks and a University degree are preferred.
The ideal candidate will be a self-starter, with excellent time management skills, top-notch written and verbal communication skills, and a high energy approach to work who is able to manage multiple priorities without letting anything fall through the cracks.
This is a great company with good benefits and a team environment who take career development seriously!
Please send your resume as an MS Word attachment to candidates@profileconsultants.com accompanied by a cover letter outlining why you are interested and qualified for this position. Please ensure your e-mail subject line includes, in this order, your first and last names, the ad number, and the full job title.
Please quote reference number MB 1036.
For other positions, please visit PROFILE'S web site at www.profileconsultants.com
$80,000.00 - $90,000.00 /year