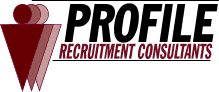 Executive Assistant $21 to $27/hr at Profile Consultants
TORONTO, ON M5H 2M5
Executive Assistant     $21 to $27/hr
This is a world-class financial services organization, and this role will support the VP Operations.  The responsibilities will include, but not be limited to:
Managing an extremely busy and demanding calendar

Acting as gatekeeper and making independent judgement as to who has access to the executive

Assisting with prioritizing incoming emails

Arranging and setting up all aspects of meetings, both internal and external

Global travel arrangements

Providing support to a large team in a technology based environment

Correspondence, presentations and report generation
The ideal candidate will have at least 5 years supporting a senior executive in a corporate environment (preferably technology related); very strong MS Office skills; a keen eye for detail and accuracy; top notch communication and organization skills; demonstrated follow-up and follow-through abilities; proven tact and diplomacy and the ability to build effective business relationships with both peers and senior executives; a polished, professional approach to work.
This position will support on of the most senior executives in the firm, so experience acting as the front-facing liaison to high level management is a must.  This role also involves working closely with the President's office.
This is a temporary position that will go permanent for the right candidate.
Please send your resume as an MS Word attachment to applicants@profileconsultants.com accompanied by a cover letter outlining why you are interested and qualified for this position. Please ensure your e-mail subject line includes, in this order, your first and last names, the ad number, and the full job title.
Please quote reference number MB 1009.
For other positions, please visit PROFILE'S web site at www.profileconsultants.com