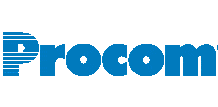 Executive Assistant from Procom
Calgary, AB
Client ID: 293591

Executive Assistant
On behalf of our client, Procom is seeking an Executive Assistant for a full time permanent position in Calgary.

Executive Assistant - Job Details
Provide support to the C-level executive by scheduling and managing their calendar, including prioritizing and resolving related conflicts and competing demands, proactively scheduling important meetings with internal and external individuals
Work with the executive to create and manage an ongoing list of items that require the executive's attention. Revisiting this list with the them on a regular basis to help ensure tasks are completed in a timely manner, and that the departments run as smoothly as possible.
Aid the executive with special projects including building strategy and marketing presentation decks, copy review, general strategy activities & travel arrangements.
Provide support within strategy & marketing meetings, including collation of meeting minutes, and following up with various parties on meeting agendas/takeaways.
Prepare, review and edit correspondence of a diverse nature, which can be highly confidential. This includes letters, emails, reports and presentations for audiences at all levels in the organization, involving executive and board level correspondence, communication, and reporting.
Review expenses and invoices in Expensify (expense management software), to ensure proper coding, and submit them for approval, all while keeping an eye on the applicable budgets.
Undertake special assignments/projects on a wide variety of issues as requested by the C-level executive.
Demonstrate an ability to work with several different teams, effectively managing time and balancing multiple, often changing, priorities.
Assist with the on-boarding of new strategy team members in a high growth tech company.
Other admin tasks such as ordering lunches and supplies, transcribing dictation, scanning, copying, filing, data entry etc.
Executive Assistant - Mandatory Skills
Certification, diploma or degree in a related field
Minimum 5+ years of experience in a administrative assistant role, preferably reporting directly to an executive team
Previous experience with budget and expense management
Excellent written and verbal communication skills is a must
Superior time management, prioritization, and organizational skills
Strong knowledge of Microsoft Office suite, and tech savvy ability to learn new software and systems
Ability to work on sensitive and confidential tasks and projects
Demonstrated excellent emotional intelligence and interpersonal skills
Executive Assistant - Nice to Have
Previous experience in copy-writing and editing would be a strong asset

Executive Assistant - Assignment Location
Calgary, AB

Executive Assistant - Assignment Length
Permanent