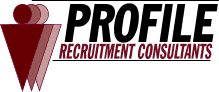 Executive Assistant - Finance $26/hr+ at Profile Consultants
TORONTO, ON M5H 2M5
Executive Assistant - Finance    $26/hr+
This World Wide, International growing company requires an Executive Assistant to work with CFO and Team.  The position will involve communicating with internal and external stakeholders, shareholders and unions and will assist the team with preparing reports, business plans, financial statements, and labour relations.
Preference will be given to someone with a college education in Business Administration or equivalent; a minimum of 5 years relevant Executive Assistant experience supporting C level management in the financial or accounting sector; strong MS Office skills; and the ability to work independently as well as collaboratively with a great team of people.  There is potential for permanent employment. 

Please send your resume as an MS Word attachment to
candidates@profileconsultants.com accompanied by a cover letter outlining why you are interested and qualified for this position. Please ensure your email subject line includes, in this order, your first and last name, the ad number, and the job title.
Please quote reference number MB 1000.
For other positions, please visit PROFILE'S web site at www.profileconsultants.com