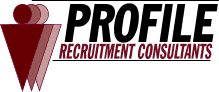 Executive Assistant / Legal to $90K at Profile Consultants
TORONTO, ON M5H 2M5
Executive Assistant / Legal     to $90K
This dynamic, fast-paced and vibrant professional services firm is looking for someone to provide superlative administrative support to a senior consultant, and to act as backup for the other EA's on the team.
The role will involve the traditional EA responsibilities such as calendar and email management, travel and complex meeting scheduling, but will also include a project management component, substantive stakeholder and client-facing interaction, and lots of documentation.  This position is an integral part of the team, and provides backup to other Executive Assistants including rotating on reception coverage.
The requirements include a minimum of 5 years Executive Assistant experience, supporting senior level executives (C Suite, SVP, Pres, etc.) in a corporate business environment (legal firm preferred) a demonstrated eye for detail; the ability to wear many hats and juggle multiple and competing priorities without "dropping any balls"; proven confidentiality and independent thinking skills; a willingness to explore new approaches to doing things, and a stable employment history.
This is an opportunity to be an integral part of a highly respected, thriving and growing firm and to make a difference.
Please send your resume as an MS Word attachment to
applicants@profileconsultants.com accompanied by a cover letter outlining why you are interested and qualified for this position. Please ensure your email subject line includes, in this order, your first and last name, the ad number, and the job title.
Please quote reference number MB 1013.
For other positions, please visit PROFILE'S web site at www.profileconsultants.com
$65,000.00 - $90,000.00 /year