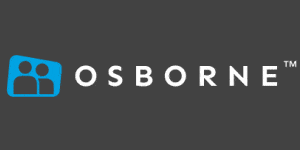 Executive Assistant to CEO/President at Osborne
TORONTO, ON M5X 1K6
Our client, an internationally renowned leader in Real Estate is delighted to be making the addition of a new Executive Assistant to the President and Vice President following the internal promotion of their current Executive Assistant.

Family oriented and people focused, this fast-paced, friendly and supportive senior management team are a welcoming group who are seeking an experienced Executive Assistant who is eager to learn and develop their skills, building themselves toward further career progression opportunities.

The Role:
- Assisting the President in the preparation of marketing materials
- Dictating via phone, in person, voice message professional correspondence
- Organizing the Presidents expenses and arranging travel booklets for each trip
- General administrative assistant tasks, including screening calls and welcoming clients

With excellent development potential, you will be given the tools and opportunities to successfully drive your career whilst building upon your existing skills and knowledge.

You will have:
- 2+ years of experience in a supportive role within the commercial Real Estate industry
- Excellent MS Word, PowerPoint, Outlook and Excel skills
- Experience with InDesign an asset but not a requirement
- 5+ years experience in a senior C-Suite level supportive role

This is an incredible opportunity for an experienced senior Executive Assistant to build upon their knowledge in a new and challenging environment with the support of an international team.

You will be:
- Joining a supportive family oriented team who work hard and play harder
- Receiving a highly competitive salary, excellent benefits and bonus package
- Conveniently located in Downtown Toronto with easy access to the PATH, King St & Union TTC
- Given education support in areas relevant to your position, career path with the client

With over 1000 offices worldwide, our clients family office feel will be the supportive and dedicated environment that you need in your next career step.

To Apply Now please email your resume to

rachel.brown@osbornerecruitment.ca

today!

See www.osbornerecruitment.ca today for other available positions now.
$65,000.00 - $80,000.00 /year
Benefits, bonus and educational support