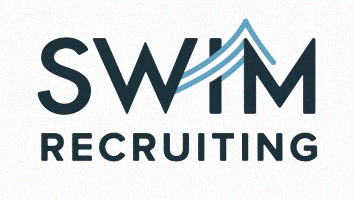 Executive Assistant to the CEO & Board Relations Manager for Genome BC at Swim Recruiting
Vancouver, BC
Swim Recruiting is very excited to be exclusively engaged to identify a great new Executive Assistant for a wonderful life sciences organization called Genome BC.
Who- the Company:
Genome British Columbia
leads genomics innovation on Canada's West Coast and facilitates the integration of genomics into society. A recognized catalyst for government and industry, Genome BC invests in research, entrepreneurship and commercialization in life sciences to address challenges in key sectors such as health, forestry, fisheries, aquaculture, agrifood, energy, mining and environment. Genome BC partners with many national and international public and private funding organizations to drive BC's bioeconomy.
You can find out more about Genome BC on their informative website and can check out a short introductory video
HERE
.
Genome BC has the admirable vision to see genome sciences revolutionize many aspects of our lives while providing solutions to humankind's challenges. Genome BC is at the cutting edge of life sciences technology and it's an organization you can be very proud to work for and represent!
Genome BC's Values
Integrity
Empathy
Commitments
Boldness
Curiosity
What- the Role & Responsibilities:
Genome BC is seeking a new Executive Assistant to the President & CEO and Board Relations Manager. This is a 14-month maternity leave contract.
Executive Assistant to the President & CEO
Schedule daily meetings and appointments for the President & CEO, ensuring a manageable schedule. Ensure that required preparation for meetings is complete and that the President CEO is provided with pertinent information prior to meetings.
Draft emails as needed
Provide administrative expertise (with writing, editing, formatting, etc.) as required
Coordinate travel arrangements
Prepare expense claim forms
Coordinate agenda and background items for weekly Executive Team meeting
Plan and facilitate meeting logistics, audio visual components, teleconferencing or videoconferencing, catering, and set-up
Other administrative duties as required
Board Relations Manager
Act as the primary contact for the Board of Directors
Prepare electronic (PDF) background packages for board meetings
Accurately follow procedures around board processes and maintain tight deadlines
Logistics and planning around board meetings and annual board retreat
Coordinate hotel bookings and expense claims and act as a resource to Board of Directors
Update and maintain board related documents such as board contact list, listing of board Committee membership and meeting dates, website bios, board orientation package, etc.
How Long:
This contract is 14-months long and starts August 6th, 2019 and will go until October 2020. The new Executive Assistant will be a term employee with the same health benefits and RRSP match as a permanent employee.
Who- the Candidate:
We are seeking consummate administrative professionals who are organized and efficient and who approach work with a positive attitude and a sense of urgency. Excellent verbal and written communication skills are key, as are strong technical skills in the Microsoft Office Suite (particularly Outlook, Word, and Excel). Candidates will have recent and relevant work experience supporting a senior leader (ideally a CEO) in a fast-paced corporate office environment. Board relations experience is highly preferred.
What- the Qualifications:
Previous experience supporting a senior level executive
Previous experience supporting the high-level activities of a fast-paced, diverse, and demanding position
Strong ability to anticipate the needs of the CEO
Excellent English and grammar, both verbal and written
Advanced working knowledge of Microsoft Office (Word, Excel, Outlook, PowerPoint)
Superior organizational skills, especially time management
Ability to prioritize while working under pressure and dealing with diverse issues
Confidence when dealing with confidential matters
Self-motivated, with the ability to learn quickly, and work independently with limited supervision
Proficient in creating and manipulating PDF documents using Adobe Acrobat
Ability to work and engage with a dynamic team
Where:
Genome BC's corporate office close to Vancouver General Hospital at 575 West 8th Avenue near Cambie Street. Easily accessible by transit (bus & Canada Line), with many amenities nearby. Genome BC has an inviting office environment and a lovely outdoor patio for employees to enjoy!
How Much:
Base salary commensurate with EA-level work experience, as well as excellent health & dental benefits and an RRSP match. Please discuss with Swim.
When & How to Apply:
Swim Recruiting has been exclusively engaged by Genome BC to screen and shortlist qualified candidates on behalf of the organization. If you already have a Recruiter at Swim, please reach out very soon. If you do not yet have a contact at Swim, please hit 'APPLY NOW' and send us your resume. We have plenty more information to share than is captured here!