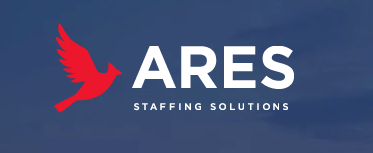 Executive Assistant at ARES Staffing Solutions & JobPostings+
TORONTO, ON
About Impact-Coaches Inc.
Impact-Coaches Inc. is a business coaching organization that has been delivering leadership, business development and team development in the form of assessments, individual coaching, and group/ team coaching since 2003. We have a proven track record and a growing client list thanks to our commitment to excellence in coaching and client service. We have grown steadily year after year and have a strong team of coaches across Canada. Impact-Coaches Inc. supports a fair and equitable work environment. Our coach team works virtually but is well-connected to our organization. We pride ourselves in being an organization that "business people turn to when they want to excel" and "all coaches aspire to work with".
Executive Assistant and Facilities Supervisor
Location: Toronto, Ontario
Term: Full-time candidate
We are looking to hire an experienced Executive Assistant and Facilities Supervisor to support our CEO and Founder and help to manage our newly renovated office at Yonge and Lawrence. You must have at least five years of experience supporting a "C level" executive, be highly proficient in the full Microsoft Office suite, and enjoy creating and maintaining office services standards.
Executive Assistant Responsibilities:
Maximize productivity through effective, efficient scheduling of appointments, conference calls, and travel arrangements
Prepare all files and materials for meetings
Maintain strong working relationships and act as the main point of contact with clients, contacts and employees
Maintain an effective system of follow ups to ensure all projects and assignments are completed on time
Prepare agendas, record minutes and action items for key meetings
Draft or write emails, documents, and reports on behalf of the CEO
Read, analyze and respond to incoming messages; act on or redirect as necessary to ensure prompt response and resolution
Document management – file and retrieve corporate records, documents, and reports
Research topics and summarize/document as directed by the CEO or Director of Operations
Proficiently use Microsoft Office - Word, Excel and PowerPoint to compile reports, letters, presentations, charts and graphs
Use the project management system to record time/expenses and run reports
Assist in coordinating client and corporate social events
Act as a Project Support Coordinator on small client engagements.
Provide general administrative duties and support or drive ad hoc projects as required
Administrative duties as required including backing up other support roles during absence or peak periods.
Facilities Supervisor:
Greet visitors to the office and direct to appropriate resources
Create standards for efficiently and effectively operating our newly renovated space at Yonge and Lawrence
Monitor inventory and order/maintain office supplies and stationery as required
Acts as main liaison with external IT vendor to ensure employees have access to reliable technology
Acts as key project resource to set up and eventually act as Administrator for SharePoint
Ensures that the office is clean and organized, leveraging vendor services and working with the Director of Operations to implement vendors and standards as necessary
Owns and manages the office booking system
Orders catering for internal meetings
Escalates issues to the Director of Operations as required
Requirements:
University degree (Arts or Business preferred)
Proven experience as an Executive Assistant supporting a C-level executive (preferred professional services firm experience)
Meticulous, structured and able to organize self and executive with attention to detail and minimal direction
In-depth understanding of entire MS Office suite and an aptitude for learning and mastering new technology (data bases, social media, SharePoint etc.)
Business acumen and experience to support effective decision making
A proactive approach to problem identification and problem-solving
Multi-tasking and solution-focused in fast-paced, deadline driven environment
Creative thinker and open to challenge
Willingness to learn and adapt in a changing environment and desire to develop new skills
Handle highly sensitive and confidential matters with discretion
Strong interpersonal skills with ability to build effective working relationships with and communicate with internal and external stakeholders
Superior client service skills with confidence and a positive attitude
Exhibits a strong work ethic and is available to respond remotely to after-hours requests for EA support
Professional level verbal and written communications skills (with preference for bilingual French/English candidates)