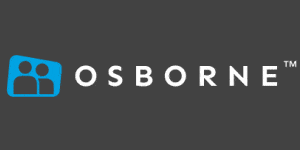 Experienced HVAC Service Technician at Osborne
TORONTO, ON M5X 1K6
Osborne are currently working with Canada's leading HVAC provider in hiring talented, skilful Installers for their first-class service teams. This company prides itself on the strength of its longstanding customer relationships and the quality of its staff members, systems and equipment.

Having experienced phenomenal growth in recent years, our client is continuing to build on its success and so is seeking HVAC Installers for locations all over the Greater Toronto Area and beyond.

The Role:
Carry out every service call with a professional and customer-focused approach
Install, maintain and repair appliances for residential, industrial and commercial customers
Provide accurate care and maintenance instructions to customers
Offer advice and information on the company's products and services and take every opportunity to upsell
Conduct all work with the highest regard to safety rules and regulations and ensure you have up to date knowledge of all new equipment and regulatory changes

What's in it for me?
Competitive hourly rate and benefits
Truck, tools and uniform provided
A commitment from your employer to your ongoing personal and professional development
An award-winning company culture

About You:
313D license
At least 3 years' experience as a HVAC Installer
Strong communication and customer service skills
Ability to learn and understand new technologies
Flexible to rotating shifts

For more information please apply through the link provided for the attention of Rachel Brown or call Osborne on 416 860 6214.

For more information on all of our current jobs visit www.osbornerecruitment.ca.&nbsp ;
€50,000.00 - €65,000.00 /year
Truck, full benefits, bonus and holidays package