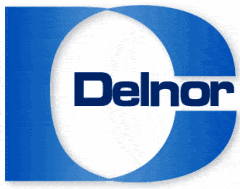 Field Safety Coordinator at Delnor Construction Ltd
Calgary, AB T2G 4Y9
GENERAL RESPONSIBILITIES:
Under the direction of the Manager – Health, Safety and Wellness, this position is responsible for providing field support with a primary focus on administrating the health and safety management system.
SPECIFIC RESPONSIBILITIES:
Conduct regular site safety inspections and hazard assessments.
Recommend and assist with implementation of corrective actions and controls.
Assist with site critical task planning, including crane lifts and fall protection systems.
Assist with site emergency response planning.
Develop safe work practices and safety job procedures.
Provide general site safety guidance and support.
Lead incident investigations, utilizing DNV SCAT.
Lead site toolbox safety meetings.
Conduct onsite quality review of health and safety documentation.
Implement or recommend corrective action where non-compliance is observed.
Provide coaching on safety legislation and Delnor safety program to Project Staff.
Assist with annual COR audits.
Conduct internal training, where qualified.
Attend project and client meetings, when required.
Additional tasks, as assigned.
JOB SPECIFICATIONS/REQUIREMENTS:
Education: HSE related education and/or NCSO designation strongly preferred.
Experience: 2+ years' experience in an active safety role, commercial construction experience strongly preferred.
Travel: Limited travel and own vehicle required.