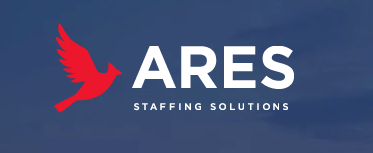 Field Service Technician - POS/Retail Hardware at ARES Staffing Solutions & JobPostings+
Edmonton, AB
We are seeking an experienced Field Service Technician to provide on-site technical service and support at customer sites across an assigned geographical area. The Field Service Technician will troubleshoot and repair/replace hardware and networking equipment in a retail environment.
Responsibilities:
Travel to customer sites within an assigned geographical area to investigate and diagnose customer issues using technical expertise.
Repair/replace scanners, scales, pin pads, printers, POS machines and work stations.
Troubleshoot, repair and/or replace hardware and network cable and connectivity issues.
Verify quality levels are maintained and document work performed to ensure on-site support, services and repairs are complete.
Troubleshoot cabling, identify cable pathways, install, fish, dress, cross connect and terminate UTP, co-axial and fibre-optic cables.
Install various types of network infrastructure equipment (i.e.: switches, routers, modems, wireless access points).
Liaise with the Help Desk on escalated technical issues.
Qualifications:
Degree or Diploma in Information Technology or a related program
5+ years of experience in IT Field Service supporting hardware, cabling and networking issues
Familiarity with network equipment (i.e.: routers, switches, wireless access points)
Solid hands-on experience supporting printers
Excellent written and verbal communication skills
Solid customer service skills
Able and willing to work revolving day/night shifts, provide stand-by/on-call, and travel to customer sites in a 24/7 environment
Must possess a valid driver's license with no restrictions
Able to operate hand and power tools and are comfortable working at heights and on lifts
Assets
A+ Certification
Experience providing technical support in a retail environment
Completion of basic and advanced Health and Safety Training (WHMIS, Fall Protection, Elevated Work Platform/Working at Heights)