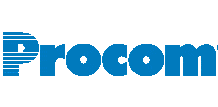 Financial Analyst from Procom
Mississauga, ON
Client ID: 277950
Financial Analyst
On behalf of our client in the Financial Services Sector, PROCOM is looking for a Financial Analyst.
Financial Analyst – Job Description
Manage the annual budget process ($ 70 - $100MM) – work with clients and portfolio managers to establish the budget for our Book of Work which includes software and Contractor spend.
Review and validation of financial forecast, accruals, variance analysis– adjust forecast as necessary adapting to changing business requirements and priorities.
Manage the resource hiring and forecasts in line with the organization's resource location strategies
Manage incoming and outgoing functional transfers to ensure forecast is up to date.
Green dollar management: monitor monthly green dollar expenditures, review accruals on a monthly basis for accuracy and completeness
Provide reports and analyses to senior managers to identify savings/re-balancing opportunities and support for strategic planning.
Monitor program spend progress to ensure appropriate financial management and adherence to budget
Adhoc management requests such as financial updates, resource and hiring reports
Promote process improvement in all areas involved; Create and maintain process standards and best practices.
Financial Analyst – Mandatory Skills
Academic: Undergraduate Degree.
Strong attention to detail required and a commitment to quality
Analytical skills to present meaningful information to senior management for decision making
Ability to handle multiple tasks and effectively manage through changing priorities in a dynamic environment
The candidate must demonstrate energy and dedication, be goal-oriented and self-sufficient.
Strong organizational and follow-up skills - follow through and adjust as needed to complete project with minimal supervision.
Expert in Excel/MS Office applications. Must be able to manipulate and link data from various sources.
Excellent presentation and documentation skills. Ability to present to senior management.
This role supports Global Teams, so flexibility with work hours is required
Proven success in establishing relationships with various stakeholders and technology groups
Ability to work independently or as part of a team – being able to collaborate in a remote team setting
Minimum of 4 years' experience in financial planning and/or analysis.
Financial Analyst – Nice to Have Skills
Financial Designation: CPA, CFA preferred
VBA experience would be desirable
Financial Analyst - Assignment Start Date
ASAP – 12 months to start
Financial Analyst - Assignment Location
Mississauga, ONT
Intake: