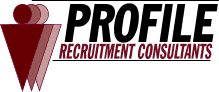 FINANCIAL/BANKING POSITIONS AVAILABLE $16 to $23/hr at Profile Consultants
TORONTO, ON M5H 2M5
FINANCIAL/BANKING POSITIONS AVAILABLE $16 to $23/hr
We are working with one of Canada's leading financial organizations to assist in their search for a number of candidates for temporary contracts.
The positions available include:
Administrative Assistants
Insurance Clerks / Claims Investigators
Financial Services Representatives / Service Analysts
Wire Transfer Administrators
Data Entry Clerks
Bilingual Administrators (English / French)
Customer Service & Call Centre Representatives
Resource Coordinators
Loan Administrators
All positions require an established knowledge of business and/or finance through either education or employment experience or a combination of both.
Recent graduates in Finance and Economics are welcome!
Required will be well-developed analytical, communication, organizational and interpersonal skills; strong MS Office skills; solid employment references and no impediments to clear credit and criminal clearance checks.
This is a great opportunity to grow your career by joining an exciting world-class financial services organization!
Please send your resume as an MS Word attachment to candidates@profileconsultants.com accompanied by a cover letter outlining why you are interested and qualified for this position. Please ensure your e-mail subject line includes, in this order, your first & last name, the ad number followed by the full job title.
Please quote ad number MB 1050.
Visit our web site at www.profileconsultants.com for other positions.