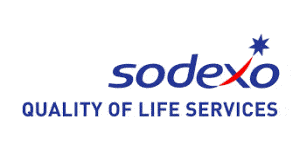 Food Service Manager Patient Food at Sodexo Canada
Abbotsford, BC V2S0C2
Food Service Manager Patient Food




Abbotsford, BC
Grow your career with a company that shares your passion! Our Healthcare division has an exciting new opportunity to join the Sodexo team as our next Food Service Manager located at our Acute Care client site.  This role will manage patient food for Acute as well as Long Term Care and Palliative Care patients.  You possess your Registered Dietitian designation and you have a passion for delivering a high level of customer service as well as lead a team through a strong safety culture.  This role offers a great annual salary, benefits as well as relocation for the right candidate! 
Sodexo is the global leader in services that improve Quality of Life, an essential factor in individual and organizational performance. Operating in 67 countries, we serve over 100 million consumers each day through our unique combination of services. We pride ourselves on being committed to the highest standard of Employment Equity and Diversity. By partnering with the Stop Hunger Foundation, we have dedicated ourselves to a corporate responsibility by fighting hunger worldwide. Start your journey with Sodexo, as we continue to grow across Canada!
How You'll Make an Impact:  
 As the Food Service Manager, you will be responsible for overseeing a team of  employees and successfully coordinating and directing on the floor food service activities. You will establish and maintain a solid and mutually beneficial business relationship including: high levels of client and customer satisfaction and account retention; strong employee relations; achievement of financial goals particularly around labour costs; and strategically develop efficiencies in the operation. You will report directly to the General Manager of the site.
What You'll Need to Succeed:  
 Registered Dietitian designation, First Aide, Food Safe Level 1 & 2 
2-4 years working with operations, finance, inventory, financial statements experience at the managerial/supervisory level
Management experience with unionized staff
Strong financial acumen
Culinary knowledge is an asset
Strong communication skills
Ability to engage employees, and promote a team-based environment
Proven success in managing food services operations
Strong ability to manage and promote a safe work environment and lead a safety culture
Effective planning, organizing, and time management skills 
Excellent interpersonal skills 
Ability to select and develop people 
Ability to anticipate and solve problems
           
What Sodexo Can Offer You:   
Flexible work environment   
Competitive compensation & great employee benefits  
Training and development programs   
Countless opportunities for growth   
Corporate responsibility & sustainability   
Canada's Top Employers for Young People 2019  
Canada's Best Employers by Forbes 2019  
Diversity Inc. Top 50 employer 2019  
And so much more!    
 
Sodexo is committed to Employment Equity and Diversity. We do not discriminate against any employee or applicant for employment because of national origin, race, religion, ethnic group, age, disability, gender, sexual preference, sexual or gender identity, status as a veteran or any other federal, provincial or local protected class.  
We welcome and encourage applications from people with disabilities. Accommodation is available on request from candidates taking part in all aspects of the selection process.  
 
Thank you for your interest in Sodexo.
Please note that only those candidates under consideration will be contacted. 
 
Follow us on social media to see first-hand what we are all about! 
Instagram: @SodexoCanadaCareers
Twitter: @SodexoJobsCA
LinkedIn: Sodexo Canada Careers
Facebook: Sodexo CA Jobs