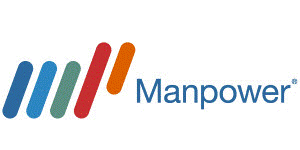 Full Time and Part TIme - Scanning Jobs at Manpower
Milton, ON
Are you looking for a Full time morning and afternoon shifts Do you want to stay physically fit while working in a fast paced environment?
If yes, then Manpower has the perfect position for you!
Please call now 905-276-2000 / 416-807-2197

What's in it for you?

* Pay $16.92/hr + 4% vacation pay
* Easy light lifting job
* Shift time:
* 1st Shift 12:30 pm to 9:00 pm (Sunday to Thursday)
* 2nd Shift: 3 PM pm to 11:30 pm (Sunday to Thursday)
* 3rd Shift 11:30 PM - 08:00 AM (Wednesday to Thursday)
* Fun, clean and safe work environment

What the job is:
* Unloading, picking and sorting customer orders
* Operating carts, dollies, power hand trucks and other moving equipment in order to move large quantities of merchandise
* Handling of packages ranging from small envelopes up to boxes weighing from 10 to 50 pounds.
* Adhere to company's Policies and Procedures (Quality Management and Safety & Compliance)
* Comply with operations requirements as necessary
* All other duties assigned

What you bring to the job:
* CSA approved work boots
* Previous warehouse experience
* 18 years or older
* Ability to pass a Criminal Background Check
* Ability to work in a fast paced environment
* Detail orientated

Interested? Call / text / 416-807-2197 or visit us at 30 Topflight Dr, Mississauga
Not the job for you, but know someone else who might be interested? Refer them to us for a referral bonus of $100 upon the completion of their first 3 weeks of work! Simply ask our consultants for details!