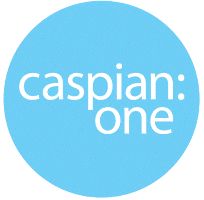 Fullstack JavaScript Engineer - ES6, ReactJS, AngularJS, NodeJS at CASPIAN ONE
Montreal, QC
Full Stack JavaScript Engineer - ES6, ReactJS, AngularJS, NodeJS
This is an opportunity to work in a small, highly effective, internationally distributed team in the Montreal HQ.
The company has the feel of a successful start-up with a global financial backer.


This offers the opportunity to convert an already successful product to the Cloud! The position is open to a Front End focused Full Stack Developer with Back End experience. 
- Designing software-based control systems - Audio-visual equipment and digital media - Development of real-time audio-visual applications - Old Port of Montréal - Competitive Package - Painless Interview Process -
Must Haves
• 5+ year's experience working professionally with JavaScript
• Expertise in either Front End AngularJS/ReactJS & Back End NodeJS
• Git, Jira, Agile, MongoDB
• REST/GraphQL
Extras
• Docker/Jenkins
• Python, MySQL, Postgres, Jest, Mocha
• PowerBI/Elasticsearch
• Outgoing, independent, enthusiastic & proactive
• Bachelor or Master's degree
** Ingénieur JavaScript Full Stack - ES6, ReactJS, AngularJS, NodeJS **
C'estl'occasion de travailler au sein d'une petite équipeextrêmementefficace et répartie à l'international au siège de Montréal.


La société a le sentiment d'une start-up réussie avec un bailleur de fonds mondial.
Celaoffre la possibilité de convertir un produit déjà performant vers le Cloud! Le poste estouvert à un développeur Full Stack spécialisé dans le front-end et possédantuneexpérience en back-end.
- Conception de systèmes de contrôlelogiciels - Équipementaudiovisuel et médiasnumériques - Développementd'applicationsaudiovisuelles en temps réel - Vieux-Port de Montréal - Ensemble concurrentiel - Processusd'entrevue sans douleur -
Incontournables
• Expérience de plus de 5 ans dans l'utilisationprofessionnelle de JavaScript avec JavaScript
• Expertise dans les domaines Front End AngularJS / ReactJS et Back End NodeJS
• Git, Jira, Agile, MongoDB
• REST / GraphQL
Extras
• Docker / Jenkins
• Python, MySQL, Postgres, Jest, Mocha
• PowerBI / Elasticsearch
• sortant, indépendant, enthousiaste et proactif
• Bachelor ou Master
$85,000.00 - $120,000.00 /year
Benefits + Annual Bonus