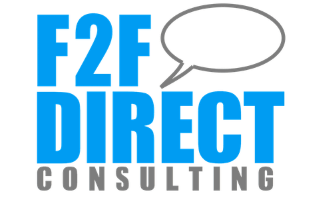 Fundraising Ambassador for Canuck Place Children's Hospice at F2F Direct Consulting
Vancouver, BC V6E 1B5
Make your living by asking the public for their support, as a Fundraising Ambassador for Canuck Place Children's Hospice!
Our year-round campaign engages the public in the Greater Vancouver Area, through a Face-to-Face fundraising campaign. During the winter, we focus on indoor venues (malls, shopping and retail outlets), which allows us to work within regular business hours.
Our Fundraising Ambassadors engage in meaningful conversations about the different programs that Canuck Place Children's Hospice offers to children in British Columbia who are terminally ill or struggling with life-limiting conditions; inspiring new donors to become lifelong regular supporters of Canuck Place Children's Hospice.
F2F Direct Consulting is a fundraising agency, working strictly in the non-profit and charity sector.
If you have experience in fundraising, customer service or even retail sales, you likely have transferable skills that would make you a successful Fundraising Ambassador!
Starting wage is $18/hr and is not commission based. Wage range is $18.00 - $21.50 per hour.
Having access to a vehicle is not necessary, but team members who use their personal vehicle to work receive additional compensation and do not require work vehicle insurance.
What does a day in the life of a Canuck Place Children's Hospice Door-to-Door Fundraiser look like?
Here's a testimonial from one of our team members about why she loves her job:
I get to practice the art of communication -connecting with people and inspire them, what an incredible skill to build on and maybe the number one useful skill in any project, school or professional area.
I get to be outside-meaning I get to breathe fresh air rather than stale inside/office air. I experience outside sounds, look up at the sky, rest my eyes on trees, plants, gardens, quaint houses, tall buildings, people, in an environment that changes continuously and so offers so much variety.
I get to move my body! - I have had multiple surgeries and still live with chronic pain here and there in my body and it is absolutely necessary for me to move and be physical on a daily basis. I am still doing rehab exercises and I can actually incorporate them in the work environment. It has become a fun challenge to find new obstacles to practice with! Examples are stairs, benches, boulders, hills.
Team briefing at a cafe - I absolutely love spending time at a cafe and have dreamed of being able to do it for work. Add discussing and sharing creative ideas around work experiences, tools, improvement etc with a team dedicated to the health and support and development of the whole and you've got another of my dreams come true.
Flexibility- I have always been met with understanding and a willingness to be flexible regarding my schedule, within reason of course.
The hours - I like waking up whenever I want to -I still get up quite early but just the feeling that I don't HAVE to, lessens stress in my day. I have enough time as well as energy to work on personal projects before my shift starts - and it ends early enough to still have some chill out time in the evening. And, it's Monday to Friday.
Fulfilling- What I do, what I talk to people about, has a direct impact on the most important people on the planet - kids. It supports the kind of world I'd like to be a part of building and the kind of transformation I'd like to see happening in our competitive, lonely, consumer driven society. A society where we can all embrace being true citizens and stewards of this planet and of each other.
Management- Supportive, encouraging, available, progressive-thinking and operating.
If you feel this is the kind of role you are looking for, please apply on INDEED ONLY and send us a cover letter telling us why you are the ideal candidate to join our team.
https://www.canuckplace.org/faqs/door-2-door-fundraising /
Job Type: Full-time, Part- time
Salary: $18.00 to $21.50 /hour
Job Types: Full-time, Part-time
Salary: $18.00 to $21.50 /hour
Experience:
Customer Service, Sales or Marketing: 1 year (Preferred)
Licence:
Driver's Licence (Preferred)
Language:
fluent conversational English (Required)