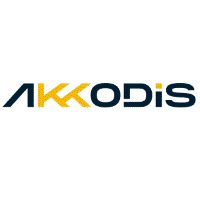 GCDocs/OpenText/Sharepoint at Modis, Inc.
Ottawa, ON K1A0K2
GCDOCS Positions (Won Business), Ottawa, ON
Modis has ongoing requirements for consultants with experience using GCDOCS for a long-term existing contract with our Government of Canada client in the Ottawa area.



The successful candidates must possess the following skills and experiences:


Must have experience working on GCDOCS/Open Text Content Server/eDocs projects.


Must have experience working within a Government of Canada environment.


Tasks could include but are not limited to the following:


Provide input in the development of GCDOCS configuration analysis and design;


Review and assess the current system architecture to develop/update technical requirements;


Troubleshoot problems, perform analysis and identify IM functionalities;


Develop necessary integrations between new and/or existing systems;


Provide advice on creation of best practices and training material for the GCDOCs solution;


Provide advice to the deployment plan for the GCDOCS solution;


The following skills/qualifications would be considered an asset:


Experience working with the GCDOCS Gold Build standards.


Experience working on a project where an EDRMS application is being deployed nationally.


Experience working on IM/IT projects within Public Safety and Defense business domains


All candidates must possess a current and valid federal government security clearance at the level of ENHANCED RELIABILITY or higher. Interested candidates are invited to submit their resume in confidence to Hannah.Blackwell@Modis.com or on the Modis Canada website. No telephone calls please.
Modis would like to thank all candidates for submitting to this job opportunity, however, only those with the above qualifications clearly identified in their resumes will be contacted for further instruction and submission to the client.
We're at the center of exceptional IT connections. Every day, Modis connects premier IT professionals to great opportunities at leading companies. Put our connections to work for you!