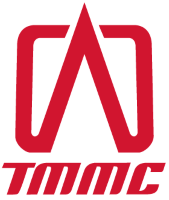 General Labourer - Production Worker at Toyota Motor Manufacturing Canada (TMMC)
Cambridge, ON N3H 5K2
We're hiring at both our Woodstock and Cambridge facility!
We're looking for people who can work accurately, calmly and enthusiastically to produce beautifully-crafted motor vehicles. Do you have what it takes?
TMMC provides different training opportunities, and many of our Team Members have joined our team from careers outside of manufacturing. This role may be right for you if you've worked as a General Labourer, Factory Worker, Production Worker and/or Warehouse Worker. Not to worry though, we accept all applicants from all types of backgrounds for this role as no experience is required!
What's in it for you:
12-month renewable contracts with long term potential to convert to permanent
TMMC is pleased to announce that beginning 2019, contract Team Members are entitled to up to 12 paid days off combining plant shutdown and vacation days
Comprehensive health benefits and family-friendly coverage starting after 12 weeks
Competitive pay with an initial hiring rate of $22.41/hour with a $1.79 afternoon shift premium; an annual pay step increase, overtime pay and semi-annual bonus
An opportunity to participate in a Safety-First environment; receiving extensive training prior to work assignments including ergonomics
The chance to workout and relax at our company fitness facility with a health centre, walking trails, basketball court and a baseball diamond
Lastly, you'll get to be apart of an engaged, inclusive and diverse community of people
What would you do:
You'll be helping to build the Toyota Corolla and RAV4, and the Lexus RX350 and RX450h hybrid. You will work rotational day and afternoon shifts, Monday to Friday (note: shift start and end times may vary based on business conditions):
Day shift: 6:15 a.m. to 3:45 p.m.
Afternoon shift: 5:45 p.m. to 4:15 a.m.
Overtime (any work over 40 hours): Monday - Thursday (2 hours max) or Saturday day shift rotation only
What do you need:
You are 18 years of age or older
You are legally eligible to work in Canada
You are able to perform the physical requirements of the job, which may include bending, stooping, reaching, twisting, lifting, standing, walking, repetitive motion and other job specific requirements
You have an interest in manufacturing, assembly or assembler roles, general labour, and factory/entry level roles
The Recruitment Process:
The TMMC recruitment process for our Production opportunity includes 4 stages.
Online application
Online initial job fit assessment
A "Day in the Life" work simulation at our Cambridge facility
Interview at our Cambridge facility
Why Work with TMMC?
At Toyota, we're in the business of making phenomenal motor vehicles, but we also work every single day to apply and share our know-how in ways that benefit people, the community, and our planet, to build a better tomorrow. Here are some things we have to offer:
Environmental Sustainability: With our industry-leading dedication to quality, innovation, and environmental sustainability, Toyota has been recognized as one of Canada's Greenest Employers.
Awards and Recognitions: TMMC is one of Canada's Employers of choice, with awards such as Canada's Best Diversity Employers (2018), Canada's Top Family Friendly Employers (2018), and 14 J.D. Power and Associates Plant Quality Awards.
Where we are located:
TMMC has 2 locations, a plant in Cambridge and a plant in Woodstock. We currently have opportunities in both locations, however, we cannot guarantee that you'll remain in one location during your entire employment with us. Although rare, change in market demands may require you to switch locations. You will be given advanced notice should we require you to move.
If you work well in a team and relish the idea of a physically demanding role with one of the world's most recognizable brands, apply now. If you have any questions or concerns, please do not hesitate to contact us at 1(800)-575-4311. We have a representative available Monday-Friday 9-5pm.
$22.41 - $24.20 /hour
Family-friendly health benefits after 12 weeks, paid days off and more!