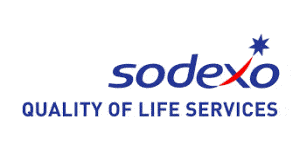 General Manager Patient Food Service at Sodexo Canada
Vancouver, BC V5M1C2
General Manager Patient Food Service 


 

Vancouver, BC
Your Contribution:
Grow your career with a company that shares your passion.   Our Healthcare Division is seeking a dynamic individual to fill the role of General Manager Patient Food Service  for our site located in Vancouver, BC. 
We provide all food service for this site and your role will demand your excellent customer service, client management as well as an understanding of this environment. 
This position reports to the District Manager and offers a great opportunity in our downtown Vancouver community supporting  healthcare patient food service.  You will lead the patient food team through daily routines, manage labour costing, menu planning, waste audits as well as work with the client contract.  This role will rely upon your excellent customer service, leadership skills and commitment to health and safety daily.  We offer a great annual salary, benefits and paid vacation. 
At Sodexo we care and serving others is our purpose. This generates an authentic sense of pride for us. Improving the Quality of life for everyone we come into contact with is our North Star. If you want to catch the Sodexo Spirit then we have the position you are searching for. 
Accountabilities:
As the General Manager in our Healthcare account, you will be responsible for overseeing a team of employees and successfully coordinating and directing on the floor food service activities. You will establish and maintain a solid and mutually beneficial business relationship including: high levels of client and customer satisfaction and account retention; strong employee relations; achievement of financial goals particularly around labour costs; and strategically develop efficiencies in the operation. You will report directly to the General Manager of the site.
Growth and Development:
CSNM or Registered Dietitian  designation  is mandatory as well as experience working with long term care or acute care  facilities 
1-3  years working with operations, finance, inventory, financial statements experience at the managerial/supervisory level
Proven success in managing food services operations in a healthcare setting 
Effective oral and written communication skills are needed 
Management experience in a unionized environment 
Strong ability to manage and promote a safe work environment and lead a safety culture
Effective planning, organizing, and time management skills 
Excellent interpersonal skills 
Ability to select and develop people 
Ability to anticipate and solve problems
Value Behaviours:
Serving Clients and Customers
Integrity
Flexibility
Analysis and Decision Making
Quality Assurance and Safety
Diversity Awareness
Drive and Dependability
Who We Are:
Recognized as a strategic partner, Sodexo is the global leader in services that improve Quality of Life, an essential factor in individual and organizational performance. Operating in 80 countries, Sodexo serves 75 million consumers each day through its unique combination of On-site Services, Benefits and Rewards Services and Personal and Home Services. Through its more than 100 services, Sodexo provides clients an integrated offering developed over 50 years of experience.  Sodexo's success and performance are founded on its independence, its sustainable business model and its ability to continuously develop and engage its 420,000 employees throughout the world.
Our Advantages 
*A wide array of interesting jobs *Nationwide locations *Tremendous growth possibilities *Continuous learning opportunities *Incentive Plans *Rewards & Recognition *Employee Benefits *Flexible Time *Discounts *Committed to People Development *Promoting Individual and Collective Achievements *Diversity and Inclusion *Corporate Citizenship *Hunger Fighting Initiatives *Environmentally Conscious………… To find out more, come visit us at: www.sodexo.ca
Sodexo is committed to Employment Equity and Diversity. We do not discriminate against any employee or applicant for employment because of national origin, race, religion, ethnic group, age, disability, gender, sexual preference, sexual or gender identity, status as a veteran or any other federal, provincial or local protected class.
"We welcome and encourage applications from people with disabilities.  Accommodation is available on request from candidates taking part in all aspects of the selection process."
*Only those candidates under consideration will be contacted. *