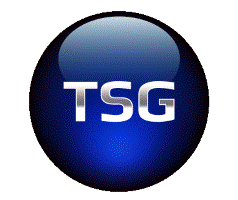 High Touch Network Engineer from The Select Group
Ottawa, ON
HIGH TOUCH NETWORK ENGINEER REQUIREMENTS:
Data Center Route/Switch Trouble Shooting - Nexus and Catalyst platforms

Great communication - this person will be the main point of contact for the government customer

CCNP certification (Not fully required, but highly preferred)

ACI knowledge 

Ability to obtain an Enhanced Security clearance (Do not need to have this before starting, but must be willing to obtain it)
HIGH TOUCH NETWORK ENGINEER PLUS SKILLS:
HIGH TOUCH NETWORK ENGINEER RESPONSIBILITIES:
Foster strong working partnerships with members of the Cisco Services Delivery team, key customer stakeholders, Cisco Account/Sales team and the broader services organization, and act as the primary technical support person for incident management of critical issues at the network level.  

Responsible for providing advanced network level services related to reactive issues.  

Focus on diagnostics, root cause analysis, as well as, recommendations for preventative measures with the goal to result in a more efficient, reliable customer network.

Help driving new opportunities for and transforming clients' businesses worldwide. 

Building high performing teams that are tightly engaged with our clients, understand their business imperatives and can orchestrate the execution of our services to meet our client's business needs. 
Who You Are
Do you have a Service Excellence Attitude to ensure customer success? Are you able to collaborate across Cisco and work with our customers to achieve your goals? Do you have the passion and demonstrated ability to learn and work in a multicultural team environment to be successful in this position?
If so, our minimum requirements for this role are:
·        Bachelor's degree in engineering (Telecommunications Engineering, Computer Science, Electrical Engineering)
·        Preference for Cisco Certification: CCIE (minimum - CCNA and/or CCNP)
·        3+ yrs direct customer support experience in Route/Switch and Data Center technologies
o   Nexus 1k, 3k, 5k, 7k, 9k and Catalyst
o   UCS and ACI
·        Strong analytical and troubleshooting skills
·        Proven crisis management skills
·        Strong written and verbal communication skills