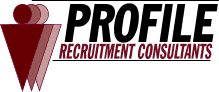 Human Resources Generalist $75K+ at Profile Consultants
TORONTO, ON M5H 2M5
Human Resources Generalist $75K+
One of Toronto's Top Employers, this nation-wide financial services corporation is looking for a strong Human Resources Generalist.
The role reports into the VP, Human Resources and will be involved in and responsible for, a wide range of HR programs and initiatives including:
Recruitment, sourcing and employee retention
Managing the payroll process
Employee relations and issue resolution
Overseeing the maintenance of HR records and the database
Assisting with metrics and reporting
Monitoring the annual performance review and incentive process
Training and development; identifying needs, development and delivery of programs
Managing HR & Payroll staff
The requirements include 5+ years working experience in an HR Generalist role; a post-secondary degree; and completion of the CHRP. Relevant industry experience is an asset. Also needed are well-developed problem-solving, time management and interpersonal skills. This is very team-oriented group so relationship building is key.
Please send your resume as an MS Word attachment to applicants@profileconsultants.com accompanied by a cover letter outlining why you are interested and qualified for this position. Please ensure your e-mail subject line includes, in this order, your first and last names, the ad number, and the full job title.
Please quote reference number MB 1051.
For other positions, please visit PROFILE'S web site at www.profileconsultants.com
$75,000.00 - $80,000.00 /year