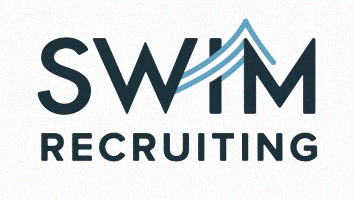 Human Resources Manager at Swim Recruiting
Richmond, BC
We are seeking the new top HR leader for a corporate office of over 600 employees in Richmond, BC. This company has a long and interesting history and they build a fascinating product. 
Who- the Company: 
Our client is a global technology company with a long tradition of success and innovation in a fascinating sector. The people of this company are creators of cutting-edge technologies found around the world. 
What- the Role: 
Human Resources Manager. This is a very exciting and strategic opportunity involving a variety of responsibilities such as program initiation and management, team leadership and mentorship, workforce planning and succession planning, training and development, etc. Reporting into a seasoned and inspiring senior HR leader, and in turn managing 2 HR Business Partners and an HR Administrator. The HR Manager will support the approximately 600-person employee population in the BC office, with a focus on employees in technical capacities (engineering, IT, etc.). There is immense opportunity for taking on new learning, tackling challenges, and creating a legacy. There is an appetite for positive change at this organization, and we are seeking natural leaders who see opportunities where others see issues and who love driving projects from start to finish. There is buy-in from senior leadership for this new hire, and we are eager to find the right person soon! Swim Recruiting will provide interested candidate with a thorough job description. 
Who- the Candidate: 
We are seeking people who thrive in change, who love collaboration, and who are totally fine plunging into the unknown and creating and improving HR practices. Some words that come to mind that describe the new HR Manager include builder, innovator, creator, mentor, change champion, diplomat, ambassador, driver, leader. 
10 or more years progressive HR experience, including a few years in a management capacity
Recent and relevant experience working in a complex and matrixed organization (preferably global, preferably publicly listed) 
Previous experience directly leading a team of 2+ direct reports, including individuals with 5+ years HR experience 
Experience in technology sector is highly preferred, but not required for someone adaptable and eager to learn
Systems (HRIS) and HR data savvy 
Where: 
Richmond, BC. This company has a great work environment with such amenities as a cafeteria, a gym, and frequent exercise classes. Free parking provided. 
How Much: 
Base salary is generous and commensurate with experience- let's talk! Total compensation includes great health benefits, bonus, RRSP, etc. 
When: 
If you are interested in this unique opportunity with a fascinating company, please let Swim Recruiting know as soon as possible as this search is moving quickly! If you already have a Recruiter at Swim, please reach out directly.  If you do not yet have a contact at Swim Recruiting, please hit 'APPLY NOW' and send us your resume.