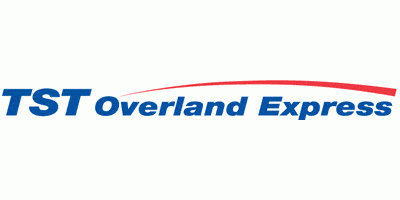 IBM iSeries RPG Programmer Analyst at TST Overland Express
Mississauga, ON L4W1G5
Overview:
TFI International Inc. is a North American leader in the transportation and logistics industry, operating across Canada and the United States through its subsidiaries.    TFI International companies service multiple business segments and have their I.T. resources aligned to support each segment.   The TST Overland Express LTL I.T. department supports multiple operating divisions out of its Calgary and Mississauga locations and has an immediate opening for an experienced IBM iSeries RPG Programmer Analyst in its Mississauga office.
This position requires a self starter that is resourceful, organized and detail oriented. The successful applicant will assume the role of Programmer Analyst working within a team of developers in the Information Technology Department to provide programming support for new and existing software. 
 
Responsibilities:
D

evelop and maintain iSeries

 

applications written in

RPGIV

and

RPG

ILE

Interacting

with end users to define requirements

Clearly document

ing

program code

Troubleshooting

and debug

ging

existing code

 

Thoroughly testing

code and fixes to ensure quality

 

Providing

programming support for various interfaces

 

Keep

ing

key contacts informed of all enhancements, troubleshooting, and fixes

 

Complet

ing

project estimates and adher

ing

to them on

the

majority of assignments

 
Required Qualifications:
Associates or Bachelor's degree or equivalent work experience

 

 

Minimum of f

ive

years

experience

programming

in

RPGIV,

RP

GILE

,

SQLRPGLE

, CL

within an IBM iSeries environment

Experience with free-format RPG and modular programming concepts

Demonstrated experience working on complex systems and projects

 

Proven ability to multi-task

 

Have ability to work in a team environment as well as independently

 

Possesses

excellent

interpersonal and communication skills

 

Experience with RESTful APIs, PHP, HTML and web development is an asset

Experience with MS-SQL Server is an asset

Experience in or knowledge of the transportation business is an asset

Ability to exercise good judgment in selecting methods and techniques for obtaining solutions, i.e., a good problem solver.

 
In addition to strong iSeries RPG skills, the successful candidate must possess excellent communication skills and have an effective interpersonal style as this position requires direct involvement with the user community.
Note that RPG programming skills are essential to be considered for this position.   Any resumes submitted that do not include extensive experience in RPG development will not be considered.
We offer a dynamic environment with an opportunity for growth, and an excellent benefit package.
Interested candidates should submit their resume quoting "RPG Programmer" in the subject line.
We thank all applicants for their interest, however only those being considered for an interview will be contacted.  No Agency Solicitation at this time.

Competitive Salary and Benefits