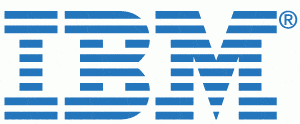 IIB/Datapower Developer at IBM CA
Ottawa, ON
The IBM – Resource on Demand Team is seeking a

IIB/Datapower Developer

for a contract opportunity in the Ottawa area.





Mandatory requirements:
Develop technical architectures, frameworks and strategies, either for an organization or for a major application area, to meet the business and application requirements

Identify the policies and requirements that drive out a particular solution

Analyse and evaluate alternative technology solutions to meet business problems

Ensures the integration of all aspects of technology solutions

Monitor industry trends to ensure that solutions fit with government and industry directions for technology

Analyse functional requirements to identify information, procedures and decision flows

Evaluate existing procedures and methods, identify and document database content, structure, and application sub-systems, and develop data dictionary

Define and document interfaces of manual to automated operations within application sub-systems, to external systems and between new and existing systems

Define input and output sources, including detailed plan for technical design phase, and obtain approval of the system proposal.

Identify and document system specific standards relating to programming, documentation and testing, covering program libraries, data dictionaries, naming conventions, etc

A minimum of three (3) years of experience, within the last ten (10) years, working as an application/software architect on the design, prototyping, components integration and oversight, as part of an IBM Integration Bus (IIB) – Enterprise Service Bus (ESB)* large scale (project value of $6 million or greater) solution implementation, aligned with a Service Oriented Architecture (SOA), at an enterprise level with multiple stakeholders (greater than 2).
Canadian Federal Government Security Clearance – Enhanced Reliability Status or higher
We wish to thank all applicants for applying for this position, however, only candidates selected for prelim interviews will be contacted.
NO VENDORS OR AGENCIES PLEASE