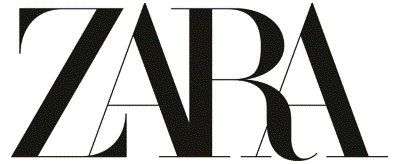 Image Specialist at Zara Canada Inc
Vancouver, BC
You have a passion for fashion, you are dedicated and like to evolve in a fast pace environment? Zara is an international brand established in more than 88 countries and has over 200 stores worldwide. At Zara we believe that our greatest assets are the people working in our stores. We are currently seeking dynamic, self-motivated and sales driven people with a passion for visual merchandising. Applicants must enjoy working in a team environment. You'll have the support of a working team and the open, flexible communication policy of the INDITEX group. Your sense of independence and ability to make decisions as well as your knowledge on management, product and retail in the world of fashion will help you.
Scope of the position:Reporting to the National Window Dressing Manager, you are responsible for implementing window displays in your store as close as possible to the specifications from Spain.
Tasks & responsibilities :
Selling and restocking the shop floor
Greeting and assisting customers
Fulfilling the Company's 6 minimums and core values
Respecting the visual merchandising standards and be familiar with the best sellers
Maintaining your zone (cash, floor, fitting Rooms or stock)
Following loss prevention procedures and store policies
In addition of the previous tasks, you will be also in charge:
Creating and finding ideas and solutions according to the company standards for window displays to increase traffic to the stores
Communicating and retaining feedback from all level managers and directors, in order to maintain an up to date product display of the store windows without compromising the image of the company
Respecting the standards and guidelines of the company regarding the image projected by the windows
Respecting the standards and guidelines of the company regarding the image projected by the merchandising
Making strategic decisions according to the stock inventory held in the store to ensure the best sales
Distinguishing and utilizing industry trends to translate a fashionable message that is appropriate to Zara customers
Previous tasking require to have handy skills, be able to work with tools/lift heavy objects, be creative and up to date with the last trends
If you are interested in this job opportunity, apply now by submitting your resume! We are looking for candidates who are fashion-oriented, responsible, creative, and who have imagination and a passion for fashion and the environment. Zara will put you into the heart of the action and the heart of its growth.
Zara also provides equal access to employment and will offer reasonable accommodations upon request, for job applicants with disabilities during its recruitment process.
For more opportunities, visit:
www.inditexcareers.com