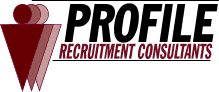 Paralegal / Residential Real Estate to $100K at Profile Consultants
TORONTO, ON M5H 2M5
Paralegal / Residential Real Estate    to $100K
This up and coming, high-end, residential real estate developer is looking for someone to provide in-house legal support to management and team in all phases of the process, from land acquisition through to development, construction and sales.
The position will review, draft, edit contracts and agreements; advise management of relevant legal and government related changes; assess and advise on risk; recommend and work with external counsel as needed (LPAT/TLAB hearings, etc.); work with planning, sales and marketing.
The requirements include a legal education and working experience in areas such as Corporate, Contract and Construction law, Commercial Litigation, Municipal Planning; previous residential real estate and development sector experience; exceptional written and verbal communication skills; creative thinking and problem-solving abilities.

This is a unique opportunity for an individual wanting to bring their legal experience to bear within a well-financed, stable and growing organization with a unique business model.
Please send your resume as an MS Word attachment to applicants@profileconsultants.com accompanied by a cover letter outlining why you are interested in and qualified for this position. Please ensure your e-mail subject line includes, in this order, your first & last name, the ad number followed by the full job title.
Please quote ad number MB 1017.
Visit our web site at www.profileconsultants.com for other positions.