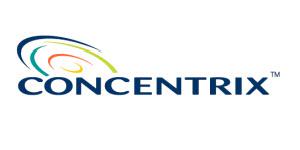 Inbound Customer Support - Telecommunications at Concentrix
London, ON N5V 3R4
ABOUT THE ROLE:
Concentrix is an inbound call centre in London, ON that handles customer calls on behalf of Canada's largest telecommunications company. Calls can involve customer inquiries about payments, billing changes or corrections, and cellular plan or device upgrades, etc...
Do you have a passion for helping people and delivering great customer service? Do you enjoy multi-tasking and being part of a team? Are you the one who's always calm, cool and collected in demanding situations? Do you LOVE technology? If this sounds like you, read on!


WHAT IS IN IT FOR YOU?
Comprehensive paid training
Competitive wage PLUS uncapped commission earnings
A full benefits package including medical, dental, vision, retirement savings
Career advancement opportunities
Discounts, rewards, contests and giveaways to motivate and provide incentive!!!
Monthly calendar events including: Dress up days, Volunteering, Pizza/Sub/Hot Drink Days, etc…
Employee referral program: Earn $200 for a successful employee referral
WHAT YOU MUST HAVE:
Minimum 1 year of experience in a professional customer service environment
Excellent communication skills
Full and open availability for scheduling within hours of operations
The ability to work in a fast-paced environment with minimal supervision
PREFERRED:
Sales experience is an asset; must be able to identify customer specific needs and utilize our extensive product offering to customize the services for each individual client
If this opportunity sounds like the right fit for you, please apply now!


Convergys is now part of Concentrix. In a world full of average, we stand out. We believe experience is everything. Period. To achieve outstanding results, we're disrupting the market by being absolutely obsessed with making our clients' businesses better. We bring together the brightest and most creative minds in business, cutting-edge technology solutions, proven design thinking expertise and exceptional customer experience centers. Our clients notice the difference too… in increased customer loyalty, improved business performance and differentiation in their markets. As a diverse, global organization, we have unconventionally fresh ideas and deliver extraordinary customer experiences for more than 450 of the world's best brands. Concentrix. A passionate company powered by passionate people.
starting at $14.75 /hour
Commissions and benefits