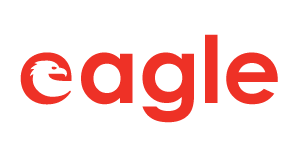 Information Security Architect from Eagle Professional Resources
Winnipeg, MB R3L2T4
Eagle is currently seeking an Information Security Architect for a nine (9) month contract opportunity, scheduled to begin in July.



Key Responsibilities



The successful candidate will be responsible for:

Working collaboratively with the project team to ensure that solutions follow the defined Solution Development Lifecycle process (SDLC);
Working with business and IT partners to help identify their requirements;
Contributing security architecture components to the architecture definition deliverables to address the overall roadmap;
Identifying controls gaps and remediation options and communicates them back to relevant stakeholders for guidance and direction;
Providing guidance, direction, and oversight on the controls within the information security framework to support business and operational objectives;
Validating that security requirements are addressed through review, contribution, and validation requirements;
Participating in peer review and enterprise architecture reviews where required;
Contributing to corporate information security strategic planning activities, roadmap development, and associated activities;
Participating in security impact analyses undertaken by the Business for projects;
Researching new procedures and tools and participates in the research and development of security frameworks, standards, and procedures;
Participating in project and team meetings (information security office and corporate architecture) as required;
Development of specifications and requirements for procurement process;
Participating in the delivery of the roadmap and high level awareness training to internal teams;
Designing, building, and implementing enterprise-class security systems for a production environment;
Aligning standards, frameworks, and security with overall business and technology strategy;
Designing security architecture elements to mitigate threats as they emerge;
Creating solutions that balance business requirements with information and cyber security requirements;
Identifying security design gaps in existing and proposed architectures and recommend changes or enhancements;
Using current programming language and technologies to writes code, complete programming and performs testing and debugging of applications;
Development and design of security best practices and implementation of solid security principles across the organization; and,
Network protocols, network standards, and network hardware configuration.

Skills and Qualifications



The qualified candidate must have:

A University Degree or two (2) year College Diploma in Computer Science, Business, or similar discipline;
Completion of (1) one or more of the following professional designations is preferred: Certified Identity and Access Manager (CIAM) is a plus;
Working background in Security/Architecture Frameworks (SABSA)(TOGAF);
Ten (10) years in the IT industry with an Identity and Access Management background;
Four (4) years with direct experience in CIAM and Security Architecture frameworks;
Background with NIST Digital Identity Guidelines (NIST SP 800-63-3) and/or Pan Canadian Trust Framework preferred;
A strong working knowledge of current IT risks, security implementations, and computer operating and software programs;
Strong technical, planning, and leadership skills;
Effective problem solving and decision making skills in a fast-paced environment;
Knowledge in related IT practices and security frameworks;
The ability to assess and resolve complex issues and situations through effective decision making;
Excellent oral and written communication skills with the ability to relate to others with all levels of technical competency; and,
The ability to obtain and maintain the required level of security clearance.

Don't miss out on this opportunity, apply online today!



Eagle is an equal opportunity employer and will provide accommodations during the recruitment process upon request. We thank all applicants for their interest; however, only candidates under consideration will be contacted. Please note that your application does not signify the beginning of employment with Eagle and that employment with Eagle will only commence when placed on an assignment as a temporary employee of Eagle.



JOB#66849