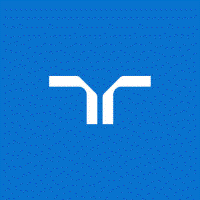 Infrastructure Analyst - Network/Security from Randstad
St. John's, NL
We are pleased to offer you this new and exciting CONTRACT OPPORTUNITY with our client for the position of:

INFRASTRUCTURE ANALYST - Network/Security

Length: 4+ months
Location: St. John's NL

WHAT YOU BRING....
As a Infrastructure Analyst available to work in St. John's NL and your experience includes:
- Degree or diploma in computer studies/networking technologies, supplemented by continuing education in IT security (or equivalent)
- CISCO and/or Fortinet certification
- Experience with administration, life-cycle management, and maintenance and support of enterprise network and/or security infrastructure, such as network firewalls, intrusion detection/prevention systems, anti-malware/anti-spam systems, proxy systems and other security solutions.
- Experience with network incident identification and remediation, including understanding of network devices, protocols and scanning as well as the remediation of associated events and incidents.
- Excellent communications skills (written and oral)

ADDITIONAL REQUIREMENTS
-Will require in-depth skills in the various security technologies such as SIEM, Firewalls, IDPS, network monitoring.
- Fortinet Firewalls and Management console
- Cisco Wired and wireless Network
- SolarWinds

ADDITIONAL REQUIREMENTS
You must complete a criminal background check

Do you have this experience? If you answer YES, then please apply IMMEDIATELY so we can then discuss your experience and interest in this opportunity!

Randstad Technologies

Canada's largest provider of IT Staffing Solutions, offering hundreds of permanent and contract opportunities across all roles, levels and platforms. Our Web-based tools help you see and apply for jobs matched automatically to your skills and preferences. When you're ready to interview we meet with you in person to help you build the technology career path you've always wanted. Visit www.randstad.ca to get started!