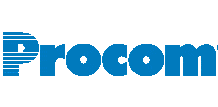 Instructional Designer and Developer from Procom
Calgary, AB
Client ID: 283783
Instructional Designer and Developer
On behalf of our client, a well-established Canadian organization, Procom is seeking an experienced Instructional Designer and Developer to join their excellent office in Calgary, NE (stable environment, Permanent Job, Great company benefits and exciting projects).
Instructional Designer and Developer - Main responsibilities
Responsible for designing and developing eLearning solutions.  
Communicate and collaborate with subject matter experts to create engaging eLearning solutions across the spectrum of the 4 levels of eLearning.
Create learning content in collaboration with our stakeholders, subject matter experts and team members.
Understand and apply eLearning levels appropriately in course design
Build interactive eLearning modules and courses.
Work with the team to drive innovation and quality in the design and development of engaging eLearning solutions.
Instructional Designer and Developer - Main requirements
Bachelor's Degree or higher preferably in Education or a related degree
2 - 4 years of experience as a learning professional with expertise in:
Instructional design & development experience
Adult learning principles and techniques
Collaboration with subject matter experts
Multimedia development (graphic design/development, video development)
Rapid eLearning development using Adobe Captivate or similar tool
Office and G Suite applications
Proven knowledge in content development using recognized methodologies
Ability to manage multiple projects start to finish
Knowledge of Agile processes and principles
Instructional Designer and Developer - Assignment Location
Calgary, NE
Instructional Designer and Developer - Assignment Length
Permanent