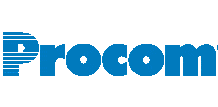 Instructional Designer from Procom
Winnipeg, MB
Client ID: 285581
Instructional Designer
On behalf of our client, Procom is seeking a Instructional Designer a 7 month contract in Winnipeg, MB.
Instructional Designer Job Details 
Majority of the role is written and recorded (audio) content creation for e-learning
5-10% of role is facilitating lessons and teaching
All content will be business applications, technical, corporate learning for MPI internal employees - up to executive level
Working with a large team to plan and implement learning initiatives
Instructional Designer Responsibilities
Program Design and Development 
Analyzes, designs, develops, implements and evaluates learning programs.
Maintains existing learning programs including courses offered through the Corporate Learning Management System.
Designs and recommends customized learning paths for employees and business partners.
Participates in the research and implementation of industry best practices for the development and delivery of learning programs.
Works with the Design and Digital Media team to design and develop on-line learning programs.
Works with the Training and Development Support Clerk to ensure course materials and logistics are ready for courses.
Responsible to ensure certification requirements are included in course design.
Reviews and analyzes course evaluation data to measure the effectiveness of training programs.
Conducts the delivery of learning programs.
Planning and Project Management 
Assists with the planning and implementation of the Knowledge Management Plan under the direction of the Senior Instructional Designer. 
Develops and implements project plans that follow project management methodology.
Organizes and schedules resources according to the project plan.
Coordinates the involvement of other functional areas and subject matter experts in the development of training programs.
Internal and External Stakeholder Relations
Builds and maintains effective working relationships with employees and business partners and external stakeholders. 
Liaises with internal and external organizations to support all front-line training related issues and learning gaps.
Instructional Designer Mandatory Skills
Need to have 5-10 years of experience in a digital learning environment
Degree, diploma and designations in adult learning or education a strong asset
Must have experience teaching/developing content to an adult audience
Storyline and Vyond software experience a strong asset - having used a variety of similar software would also be considered
Polished and professional demeanor, communication skills are extremely important in this role
Degree in Education, Instructional Design, Business, Arts or a related discipline.
Certificate in Adult Education (e.g. CAE, CACE, PDAL) or eLearning Instructional Design or equivalent.
Supplementary courses in digital learning
Four (4) years' experience in designing, developing and delivering learning programs online courses.
Or
Certificate in Adult Education (e.g. CAE, CACE, PDAL) or eLearning Instructional Design or equivalent
Supplementary courses in digital learning
Six (6) years' experience designing, developing and delivering learning programs and online courses. 
 
Special skills and/or requirements:
Advanced knowledge of adult learning styles and adult education concepts
Advanced knowledge of current and emerging instructional design methodology (e.g. ADDIE) and digital learning (eLearning, virtual classrooms, web-based conferencing and mobile learning)
Advanced knowledge of eLearning authoring tools (Articulate 360 Suite, Articulate Storyline, Adobe Captivate, Vyond,etc.)
Intermediate knowledge of corporate learning management systems.
Advanced written and oral communication skills, with the ability to present information effectively to various audiences.
Advanced interpersonal skills.
Ability to analyze and interpret system and business processes.
Advanced analytical and problem solving skills.
Advanced experience with office software products such as MS Office, Excel, PowerPoint, and SharePoint.
Detail oriented, accurate and highly organized with the ability to prioritize workloads and meet strict deadlines.
Ability to work effectively in a team environment.
Ability to work in a fast-paced environment managing multiple priorities.
Ability to assess organizational training effectiveness and to modify programs appropriately.
Project Management experience is an asset.
Knowledge of the insurance industry is an asset.
Instructional Designer Job Length
7 Months
Instructional Designer Job Location
Winnipeg, MB