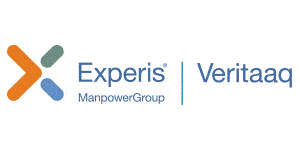 Instructional Systems Designer at EXPERIS
Ville St Laurent, QC H4T1G6
We are looking for an instructional System Designer located at Ville St-Laurent, Montreal.




Instructional System Designer (ISD)




 


Opportunity Type: Contract 


Duration: 1 years with extension until permanent position


In order to succeed in this role, you will have:
Experience in learning content development, instructional design, project / team leadership
Experience in editing, revising, structuring and proofreading SME-generated technical content
Excellent writing, editing and instructional design skills
Ability to translate technical content into easy-to-understand education materials
Training, instructional design, and technical documentation experience
Demonstrated ability to work effectively and cohesively with a remote, collaborative cross-functional team. (SME, CWD, MMD)
Strong Microsoft Office skills (Word, Excel, PowerPoint)


Requirements
Master's degree in Education, Instructional Design, or a related field and equivalent experience
4 – 6 years of experience with course creation and development
Knowledge of ADDIE model and adult learning principle
Exceptional communication skills including an engaging presentation style, strong group facilitation skills, and clear and precise writing skills.
Comfortable working in a fast-paced, dynamic environment
Ability to successfully tackle multiple projects at once.
Experience in aviation, or technical fields (Desired)
 Experience with multimedia technology and authoring tools is a plus (Adobe suite tools) a plus


Responsibilities
Oversee development of training materials in accordance with global courseware standards and templates
Oversee development of customer specific training materials in accordance with customer requirements and CAT global courseware standards 
Onboard SME, CWD, MMD
Assist PM in tracking development of training materials
Perform review and sanity check of training materials


 


Please send your CV at

jean-sebastienmb@experis-veritaaq.ca