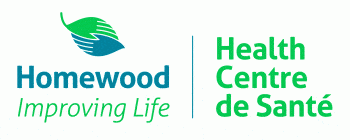 Intake Counsellor at Homewood Health
North Saanich, BC V8L 5T3
Homewood Health is Canada's leader in mental health and addiction services and we offer the most comprehensive and integrated continuum of services available in Canada. We are redefining mental health and addiction services to help Canadians live healthier, more productive and more fulfilling lives.
Position Summary:
Are you interested in gaining front line experience in mental health?

Would you like to develop skills in conducting risk assessments and initial intake screening in order to explore and evaluate the needs of a very diverse clientele?

Do you wish to join a fast growing and Nationwide Organization that promotes the professional growth of its internal staff?

Homewood Health's Guelph Client Services Center is offering you a unique opportunity for an entry level position connected to the clinical field! The Intake Counselor role constitutes a structured learning experience as well as a stepping-stone towards our specialized teams providing a continuum of quality care in mental health for individuals and organizations.
What you'll be doing:
Coordinate Employee and Family Assistance Program (EFAP) services including but not limited to counselling, legal, financial, and nutritional services both over the phone and by e-mail communication
Ensure clients are matched appropriately with the service and with a clinical professional
Enter client data into the electronic records system while responding to incoming telephone calls
Identify crisis calls and conduct risk assessments, coordinate transfers to specialists and provide safety planning if necessary
Respond to client complaints or challenges and feedback regarding EFAP services and eligibility
What we're looking for:
Excellent command of English language, both verbal and written (French is an asset)
University degree is preferable; however, a combination of experience and related education will be considered
Proficiency with Microsoft Office (Word, Outlook) is required, as well as the ability to learn and adapt easily to new systems
Ability to listen and remain calm and empathetic in stressful situations
Why work for us:

We are driven by our values and are passionate about improving lives. We offer a competitive salary, an excellent benefits package and professional development opportunities. Our remarkable organizational culture also makes for an exceptional workplace environment. Join us and work along-side highly motivated people who are collaborative and focused on delivering seamless services and programs to our clients and customers.

Employment Equity & Closing Statement:

In accordance with the various provincial legislations that we operate under, Homewood Health is committed to working in collaboration with any team member who may require workplace accommodation in order to successfully perform any or all aspects of their role.

Join Homewood Health and be part of an exceptional team that is helping Canadians live healthier, more productive and fulfilling lives.