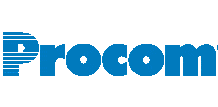 Intermediate Business Engineer from Procom
Vancouver, BC
Client ID: 278647
Intermediate Business Engineer
The Business Engineer works with cross-functional teams, business users and vendors.
 
Intermediate Business Engineer Job Description:
• Transposes business requirements and nonfunctional requirements into unambiguous user stories and acceptance criteria.
• Clarifies open questions and details before and during iteration planning by updating artifacts and tracking changes.
• Validates the requirements to ensure they meet the desired outcome/benefit.
• Applies knowledge of agile and scrum to help teams continuously improve processes and automation for continuous deployment.
• Creates options, through team collaboration, to remove impediments that may be blocking the teams' progress.
• Performs user research, analyze user needs and align with desired business outcomes.
• Creates personas, journey maps, wireframes, storyboards, user flows, process flows, site maps, prototypes, and mockups.
• Executes all visual design stages from concept to final hand-off.
• Ensures DevOps team quality assurance by maintaining traceability of requirements.
• Creates, manages and presents non-functional artifacts through the iterative and collaborative process.
• Participates in estimating for the backlog.
• Understands DevOps team capacity to influence commitments based on knowledge of team velocity.
• Drives adoption of integral DevOps practices including continuous integration / continuous deployment, automated testing and test driven development.
• Participates in team and effort activities as needed such as: backlog grooming, sprint planning and team retrospectives. This includes working with the Scrum Master, Product Owner, the DevOps team, and the community of engineers.
• Provides feedback on overall platform improvements.
• Cross-trains with other specialists, and coaching team members and other client employees to enable team members to help each other meet their team commitments.
• Provides business users with ad hoc training. • Uses design thinking principles and/or user research methodologies.
• Contributes to Client's reference architecture and continued evolution of DevOps.
• Acts as a core member of client's DevOps Team and key contributor and subject matter expert.
• Participates in DevOps Scrums and retrospectives
• Identifies and implements opportunities for improvement in the area of process, technology and people.
Intermediate Business Engineer Mandatory Requirements:
University degree in Computer Science or Business Administration or STEM (Science, Technology, Engineering, Math)
5+ years working experience as a Business Analyst, which includes 1 years direct hands on experience in the Agile practice.
An equivalent combination of education and experience may be considered.
Preferred Product Owner certification as Certified Scrum Product Owner (CSPO), Professional Scrum Product Owner (PSPO), SAFe Product Manager / Product Owner (PMPO), IEEE Computer Society Scrum Product Owner Certification, Agile Certified Professional (ACP) or similar.
Intermediate Business Engineer Assignment Location:
Richmond, BC
Intermediate Business Engineer Assignment Length
18 Months