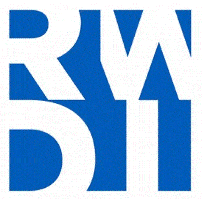 Intermediate Environmental Scientist / Engineer / Technician - Geoscience at Rowan Williams Davies & Irwin Inc. (RWDI)
Guelph, ON N1G4P6
Are you looking for a change? Do you enjoy variety, travel, and working with a team of highly skilled experts?
RWDI is seeking an energetic individual to join our Geoscience team in Guelph, as an Intermediate Environmental Scientist/Engineer/Technician. Work will focus on projects in the Southwestern Ontario area.
The role includes but is not limited to the following duties: 
Environmental and hydrogeological testing including aquifer characterization, and environmental media sampling such as soil, groundwater, surface water, vapor, and other regulated materials.
Undertaking Phase I/II/III Environmental Site Assessments and Remediation under the supervision of senior staff.
Oversight of subcontractors including utility locators, drilling contractors (direct push, hollow stem auger, sonic, and coring), remediation contractors, and surveyors.
Drilling oversight including detailed environmental and geotechnical logging of soil and bedrock core, as well as monitoring well installation per relevant regulations. 
Undertaking compliance monitoring programs which would include groundwater, surface water, leachate, landfill gas, air quality, and noise monitoring. 
Construction quality assurance and quality control oversight.
Suspect building material surveys and sampling.
Undertaking data management, analysis and interpretation, as well as technical reporting, and related documents that include work summaries, data summaries, calculations, analyses, summary tables, and figures.
Provide supervision, training, technical direction, and mentoring to junior staff.
Consulting with, as well as answering technical questions from colleagues and project managers.
Evening and weekend work may be required.
Travel is required.
We are accepting applications from candidates with the following qualifications:
Post-secondary education in technology, engineering, or science (environmental, civil, geology, or hydrogeology). 
2 – 5 years of applicable experience in conducting field programs for environmental site assessment, compliance monitoring, and hydrogeological testing within the Province of Ontario.
Eligibility for registration with the Professional Engineers – Ontario (P.Eng.), Association of Professional Geoscientists of Ontario, (P.Geo.), or The Ontario Association of Certified Engineering Technicians and Technologists (OACETT) is considered an asset.
Experience using various environmental data analysis tools and software, as well as GIS applications is considered an asset.
Previous project coordination experience is considered an asset.
Advanced skills in technical writing is considered an asset.
Candidates should also possess:
Excellent written and verbal communication skills.
Strong people and team skills as well as being highly motivated.
Proven problem-solving ability and resourcefulness.
An ability to work in a fast-paced team environment with little to no supervision.
Competency in a combination of areas including field supervision, technical knowledge, task management, data analysis and interpretation, and environmental regulations.
Exceptional organizational capabilities, coordination, and consultation skills.
Willingness to travel and to work long hours, evenings, weekends (including Sundays).
The ability to perform manual tasks and be physically fit with the ability to perform heavy lifting up about 50 lbs., as well as perform work under inclement weather conditions.
Ability to work on a number of projects at once and proven ability to successfully meet deadlines.
Aptitude for attention to detail to ensure a high degree of quality assurance and quality control.
A valid driver's license.
Please submit your cover letter and resume.
Salary: Commensurate with experience  
Thank you in advance for your application. Only candidates selected for an interview will be contacted.
  
RWDI endorses and practices the principles of equal opportunity employment.    
We are committed to diversity and inclusion. 
Accommodations are available during all stages of the recruitment process in accordance with AODA and the Human Rights Code.