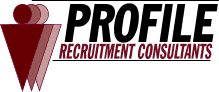 Intermediate Financial Analyst $55K to $58K at Profile Consultants
TORONTO, ON M5H 2M5
Intermediate Financial Analyst $55K to $58K
This well established financial institution is looking to hire a Financial Analyst for its global facilities management team. The role will be responsible for analyzing and reporting on the financial performance; supporting the preparation of month-end, quarter-end and year-end reporting packages and Financial Statements; making tax payments and reconciliations; ensuring compliance with all regulatory and external reporting requirements.
Required will be a degree in Finance, Economics or a related financial discipline; 3 to 5 years work experience in a finance environment with some background in accounting. Advanced MsOffice skills (Excel and PowerPoint), excellent mathematical and analytical skills are essential for this role. The ideal candidate must be team oriented, have excellent communication skills, attention to detail and be a critical thinker. Experience with SAP Disclosure Management, Essbase and SQL will be considered an asset.
Please send your resume as an MS Word attachment to
candidates@profileconsultants.com accompanied by a cover letter outlining why you are interested and qualified for this position. Please ensure your email subject line includes, in this order, your first and last name, the ad number, and the job title.
Please quote reference number MB 1012.
For other positions, please visit PROFILE'S web site at www.profileconsultants.com
$55,000.00 - $58,000.00 /year