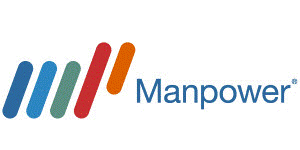 Investigation Officer - downtown - banking- part time - 20.15/h at Manpower
City of Toronto, ON
One of the top 5 banks in Canada is looking for Investigation Officer to join their team on part time basis (20h/week).

Location: downtown Toronto
Duration: 3 months
Pay rate: 20.15/h
Day shift

JOB PURPOSE

The Investigation Officer is accountable for day-to-day timely and accurate routine investigation of requests related to Wholesale/Brokerage Operations and Retail Operations received through various sources. The incumbent will use a variety of resources to resolve processing errors and/or out of balance conditions to ensure end of day balancing of accounts. Ensure customer satisfaction is maintained, productivity standards are achieved and Service Level Agreements are met or exceeded by following well-defined procedures and guidelines, seeking guidance from senior team members and escalating issues as required

KEY ACCOUNTABILITIES

* Receive, review and respond to inquiries received from internal and external clients (e.g. Foreign Correspondents, Branches, other departments, Canadian Banks, Commercial and Retail clients) through fax, email, mail, phone and SWIFT to process accordingly
* Conduct investigation and detailed analysis according to established guidelines and access multi media sources to determine nature of the problem and identify root cause
* Research payment, transaction and accounting entries to resolve processing errors and/or breaks in Nostro or Suspense accounts
* Take corrective action to process correcting entries (e.g. payment, accounting entries, correspondence) to meet established Service Level Agreements
* Complete necessary documentation to support investigation process, findings and actions taken
* Liaise with business partners to obtain necessary details pertinent to the investigation and provide support as required to educate about correct procedures
* Communicate resolution to required area within established time frames to provide status of investigation inquiry and/or close issue
* Escalate as required to appropriate areas to mitigate risk
* Ensure awareness of recurring problems, potential losses, and fraud to reduce risk exposure and maintain governance standards
* Maintain current knowledge of regulatory requirements, bank and department compliance policies, procedures and guidelines to ensure privacy and confidentiality of information at all times
* Prioritize and organize workload to ensure deadlines are met and pending items are reviewed regularly
* Cross train in other positions to assist and provide support to other team members/area(s) of equal complexity in peak times or on a temporary basis to ensure Service Level Agreements are met

Top 3 must have skills:

* analyzing skills
* strong written and verbal communication
* willing to cross train in various areas within the team

Interested? Do not hesitate to apply!