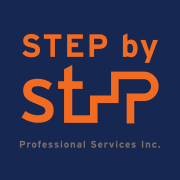 IoT Consultant at Step BY Step Professional Services Inc
Toronto, ON M5H0A9
Looking for IoT consultants:
To be engaged on various projects involving collaboration with:
Academic & government organizations, startups & other corporations in the development of projects & platforms to create IoT data marketplaces & innovation testbeds.
Developing solutions meeting our clients' needs in innovative ways by adopting emerging technological trends (such as predictive analytics, business analytics, or machine learning) & coming up with unconventional solutions.
Identifying biz reqs, conducting blueprint workshops, developing functional & tech design docs, prototype & test solutions, training users, and defining support procedures.
Creating "thoughtware" and "point-of-view" docs related to the IoT.
Skills in any of the following:
ThingWorx /PTC, AWS/Azure/GoogleClout IoT/IIoT (Industrial Internet of Things), IoT Development, Smart Cities.
Bilingualism/Fluency in French/English
Security Clearance (Enhanced Reliability)
(IoWT) Internet of Wearable things, IoT Architecture
The ability and openness to traveling throughout Canada on assignments.
We would like to thank you personally for applying to Step by Step Professional Services Inc. Please note that we will review your application and only those candidates selected for further consideration will be contacted directly. However, we will retain your application on file and would be pleased to contact you if further opportunities arise.