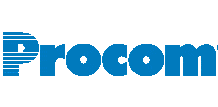 IT Project Manager from Procom
Edmonton, AB
Client ID: 277910
IT Project Manager
On behalf of our client, Procom is seeking a Project Manager for a 12 months contract in Edmonton, Alberta.
IT Project Manager Responsibilities
• Continue to build internal dedicated cloud environment for ICS. 
• Implement ICS Domain, Active Directory Infrastructure and shared services for ICS systems.
• Support the migration of applications and systems into the new ICS environment.
• Integrate additional ICS systems form other business units/domains.
• Optimize services as build - Adding High Availability, creating DR plans. 
• Ensuring operational success – Transition to Operations, remediations of temporary design implementations (clean up). 
• This position will manage the Core Infrastructure work stream as it relates to the overall ICS SEG program with a goal to provide: Network separation – specifically infrastructure in the DMZ; ICS system segregation; Active Directory, Domain and equipment separation.
IT Project Manager Mandatory Skills
• The right candidate would have an understanding of Industrial Control Systems (ICS) with knowledge of SCADA environments.
• Previous experience with network segregation projects that follow the Purdue Model for ICS systems. 
• Clear understanding of Infrastructure applications and hardware. 
IT Project Manager Assignment Length
12 months
IT Project Manager Location
Edmonton, Alberta