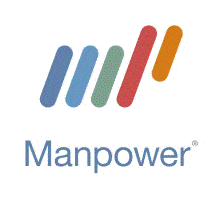 IT Project Manager III at Manpower Professional
North York, ON
IT Project Manager III

Manpower is currently seeking a IT Project Manager III for a long term opportunity in North York, ON.

Duties & Responsibilities:
• Manage multiple projects and project resources through the project management life cycle
• Develop, manage, and execute project charters, integrated project plans, schedules and communication plan including obtaining approvals
• Participate in steering committee and stakeholder forums
• Provide project, and/or portfolio reporting to multi-stakeholders at senior executive levels
• Proactively identifying risks and issues
• Identify mitigation strategies and responses to the issues and risks
• Adhere to standards and best practices for project management
• Work with vendors to successfully negotiate and deliver mutually beneficial multiyear contracts for the projects
• Ensure the development and delivery of business cases where applicable
• Manage stakeholder's interests and expectations throughout the life cycle of the project
• Plan and manage project budget, forecasts changes to the budget and communicates planned vs. actual budget as the project progresses
• Work with architecture and other IT teams for solution delivery

Skills/Experience:
• 7-10 years' experience in Project Management
• Bachelor's degree in a related field
• PMP Certification
• Demonstrated knowledge of industry standards such as Project Management Institute (PMI), extensive experience in Project Management methodologies, and the documentation, collaterals, and artefacts that need to be produced throughout the project and software development lifecycle
• Demonstrated experience with Project Management toolset including MS project
• Effectively manages project budgets and ensures a high level of fiscal control and accountability
• Ability to gather and develop requirements for developing project charters, creating, and managing integrated project plans
• Experience managing projects to deliver business applications and also infrastructure solutions
• Demonstrated experience identifying and acquiring a mix of skilled technical resources necessary to complete project assignments/deliverables; including clarifying roles and responsibilities
• Ability to communicate across many functional areas
• Identify and evaluate specific issues or risks, provide options analysis, and recommend action plans to mitigate the risk and manage the issue to satisfactory conclusion
• Excellent written communication skills to prepare authoritative recommendations, proposals, and reports
• A team player with a record of accomplishment for meeting deadlines
• Strong discipline in resolving resourcing and inter-personal conflicts, ensures knowledge is shared among team members to achieve project objectives
• Experience leading presentations
• Understanding of IT infrastructure
• Past work experience in Utilities
• Experience with GIS and field mobility solution project delivery

Please email your resume directly to

rohan.tuli@manpower.com

or call 403-836-5688.

Alternatively, you can view our current open positions on manpowerab.com

Even if this one might not be the one for you, please do not hesitate to send your email to

Calgary.ab@manpower.com

and let one of our Talent Management Consultants connect with you about our other opportunities.

Follow us on Facebook (manpoweralberta), Instagram (Manpower.AB), twitter (ManpowerAB) & LinkedIn (ManpowerAB).