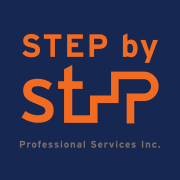 IT Project Manager at Step BY Step Professional Services Inc
Toronto, ON M5J2T3
Looking for an IT Project Manager to work on an initial contract engagement in downtown Toronto that may convert to permanent.


Technical PM managing infrastructure, software deployment, printing, and web conferencing type solutions.


Putting together small to medium sized projects, managing the who, what, how & when.




We would like to thank you personally for applying to Step by Step Professional Services Inc. Please note that we will review your application and only those candidates selected for further consideration will be contacted directly. However, we will retain your application on file and would be pleased to contact you if further opportunities arise.