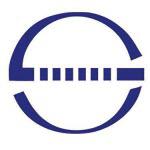 IT Security Analyst at Open Systems Global Services ULC
TORONTO, ON M5A 1V2
For a banking client located in Scarborough, we are looking for a contract IT Security Analyst (Vulnerability Management Reporting Analyst)
Duration of contract - 10+ months
Job Description 
The successful candidate will get the opportunity to work in a large, diverse team (about 40 members) where they will get experience with cyber security, web application security and vulnerability management, along with a high possibility for extension.
Typical Day in Role:
Will work with assessors to develop remediation plans, collect relevant artifacts that demonstrate compliance and work with system and application teams to remediate findings
Work closely with all areas of security, business technology and associated business partners
Address ad hoc requests (i.e. helping explain exposure of new vulnerability to bank)
Candidate Requirements
Must Have Skills:
1) 3+ year of IT Security Analyst experience 
2) Strong analytical skills with Excel (generate graphs, chart, analyze data, creating reports) 
3) Report on technical data - create technical documentation - 3+ years of hands on experience
4) Interact well with customers - different clients across the bank - outgoing, social, strong communication skills (written and verbal)
Soft- Skills:
Strong communication skills (will be coordinating with Development team)
Written and verbal (will be creating documentations)
Nice to Have
Experience with Power BI for reporting
Previous Vulnerability Management experience
FI/Banking experience
CISA or CISSP Certifications
IT Security Degrees
Degrees or certifications:
Bachelor's degree in a technical field such as computer science, computer engineering or related field required
Please apply with MS Word copy of your recent resume for immediate consideration.