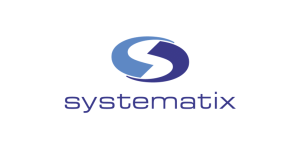 IT Security Engineer with Cloud at Systematix Technology Consultants Inc
Toronto, ON
Systematix is currently looking for an IT Security Engineer with experience securing cloud based environments to help with the implementation of global protection systems for one of the world's leaders in Life Sciences technologies.
ABOUT THE PROJECT
Our client is one of the world's leading Life Sciences companies, with offices around the globe. Working under the guidance of the Architect of IT Security, you will be responsible for designing, implementing and maintaining a cycle of continuous improvement of the core infrastructure and platform protection systems and services.
Your responsibilities in the role will be:
Leading global rollouts of security management software
Overseeing large scale projects with a focus on endpoint security
Guiding Network teams on governance and security policies
Performing hands-on tier-3 support for a wide range of security technologies.
Providing Information Security related guidance and recommendations to internal stakeholders
Working closely with various internal stakeholders to review, recommend and engineer security technologies in line with corporate information security program.
Collaborating with Corporate and Operating Company Information Security teams to drive Information Security projects.
Participating in vulnerability assessments and penetration testing activities.
Developing detailed designs for implementation of key security infrastructure upgrades and platform recommendations.
Defining implementation and testing procedures.
Providing inputs for formulating security architecture recommendations and design of security services.
Ensuring adherence to best practices in accordance with information security best practices, industry standards, and corporate policies and procedures.
Leading large, complex projects and manage resources effectively
Developing and maintaining appropriate Information Security technical documentation as well as providing reviews and updates of existing policies and procedures.
Identifying opportunities and recommend solutions for improving service, efficiency and effectiveness.
Performing Information Security analysis and provide metrics and reporting as required.
Ensuring compliance with all audit requirements including change control procedures and data security.
ABOUT THE QUALIFICATIONS
5+ years of demonstrated experience as an information security engineer.
Working knowledge of various privacy, risk, security standards and practices.
Extensive knowledge of Network Security and governance
Prior experience securing Cloud based environments (AWS & Azure)
Strong experience with ZScaler
Strong experience with SIEM (Splunk, QRadar)
Strong experience with Enterprise Endpoint security and management (Thycotic, Centrify, Beyond Trust, Avecto)
Experience with Crowdstrike or other endpoint protection platforms is essential (Carbon Black, Symantec)
Very strong experience working with server & endpoint security platform (AV, encryption, HIPS, etc.), firewalls, intrusion prevention, enterprise security event log management, two factor authentication, OS/platform security standards, vulnerability management, data loss prevention and patch management.
Experience with Whitelisting projects is a strong asset
Experience working in a security operations center; investigating, responding and/or triaging security events.
Ability to work independently with limited guidance
Strong written and verbal communication skills.
Ability to manage and prioritize multiple tasks and projects.
Progressive experience leading projects in size and complexity.
Experience working in collaborative, team-oriented environments with commitment to results and a proven track record of accomplishments.
Cisco, Microsoft, AWS and other vendor certifications a plus.
Experience with the following vendor solutions is a plus: Crowdstrike, McAfee (Web Gateway, DLP, ePO, NSM), Forcepoint (Websense, DLP, NGFW), Nexpose, Nessus, Metasploit, Carbon Black, Zscaler, Splunk
Experience with Unix/Linux systems is desired, demonstrated experience with Python and/or Perl considered a plus.
Bachelor's degree in Computer Science or Information Systems, or the equivalent combination of education and training.
CEH, GCIH/GCIA/GPEN, CISSP or other equivalent security certification is an asset
ABOUT THE ROLE
This is a 6-month contract, to be performed remotely in the Eastern time zone.
APPLY NOW

If you are interested in finding out more please contact us or submit your resume to: jobs@systematix.com
ABOUT SYSTEMATIX
Systematix is one of North America's largest privately owned National Consulting and Resourcing firms. We provide the highest caliber consulting solutions to a diverse client base that includes all levels of Government and all Private Industry sectors.