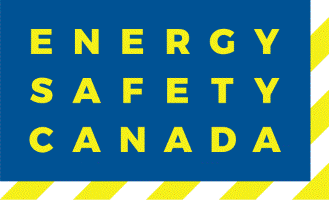 IT Senior Business Analyst at Energy Safety Canada
Calgary, AB T2E 8N4
Senior Business Analyst
Energy Safety Canada is the national safety association for the oil and gas industry. We develop and support common industry safety standards, deliver effective learning systems, share data analysis and safety expertise with workers and employers, and advocate for worker health and safety. Our goal is the same as industry's — zero injuries, zero incidents. Learn more at www.EnergySafetyCanada.com.


Target start date is early 2020


Job Overview:
The Senior Business Analyst consults with customers to determine how people, data, processes, communications and information technology can best accomplish improvements for the business. The BA will act as facilitator and liaison, bridging the gap between business and technical resources. In addition, they will be responsible for developing documentation and providing a quality review of documentation prepared by other team members. The position may also be assigned ad hoc project and/or reporting responsibilities.

Responsibilities:


Interprets and translates customer's needs and advise on possible solutions. Assist in the preparation of a high-level project estimate and project timelines.
Assists in identification of process strengths and weaknesses; researches and recommends areas of improvement for overall productivity and efficiency
Root cause analysis and SWOT Analysis
Prepares requirements, specifications, business processes and recommendations
Directly involved in the preparation of various documents such as business process models, higher lever user documents, test scripts, statement of works, etc
Participate in the establishment and continuous review and improvement of Business Analysis standards, procedures, and processes that support the general competencies outlined in the Business Analysis Body of Knowledge (BABOK)
Other Duties as required
Required Knowledge, Skills and Abilities:


Advanced knowledge of Business Analysis tools and techniques and how they are effectively applied to specific business analysis needs
Advanced and broad knowledge of business issues, processes, and strategic planning, as well as IT resources and enabling technologies
Technical Understanding- Understands basic internet & client/server architectures. Possesses working knowledge of HTML, and database design
Advanced knowledge of ASI IMIS
Business Analysis Certificate
Business Process Management Certificate
7-10 years of related experience, education or equivalent experience required
Related experience in technical writing and training
Be a part of building a stronger, safer workforce!
Great Base Salaries
Full Medical & Dental Benefits
RRSP Matching Program
Paid Vacation
Flex Days
Employee Education Assistance Program
Qualified candidates are asked to submit resumes by visiting our website:http://www.enform.ca/aboutus/careers/work-with-enform.cfm.
On the right of the screen under careers please click Join Now.
Submissions should be in MS Word or PDF formats only.
Energy Safety Canada would like to thank all applicants for their submissions; however, only applicants selected for an interview will be contacted.