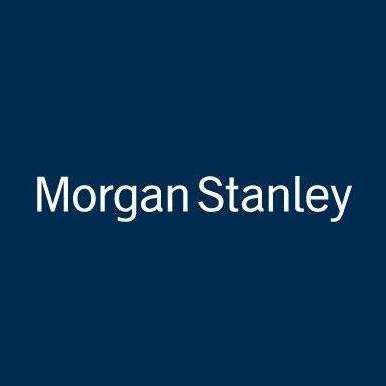 Java Developer 3146784 at Morgan Stanley Services Canada Corp.
Montreal, QC
Company Profile 
Morgan Stanley is a leading global financial services firm providing a wide range of investment banking, securities, investment management and wealth management services. The Firm's employees serve clients worldwide including corporations, governments and individuals from more than 1,200 offices in 43 countries. 
As a market leader, the talent and passion of our people is critical to our success. Together, we share a common set of values rooted in integrity, excellence and strong team ethic. Morgan Stanley can provide a superior foundation for building a professional career - a place for people to learn, to achieve and grow. A philosophy that balances personal lifestyles, perspectives and needs is an important part of our culture. 
Technology
Technology works as a strategic partner with Morgan Stanley business units and the world's leading technology companies to redefine how we do business in ever more global, complex, and dynamic financial markets. Morgan Stanley's sizeable investment in technology results in quantitative trading systems, cutting-edge modelling and simulation software, comprehensive risk and security systems, and robust client-relationship capabilities, plus the worldwide infrastructure that forms the backbone of these systems and tools. Our insights, our applications and infrastructure give a competitive edge to clients' businesses—and to our own.
Corporate and Funding Technology is comprised of three primary areas: Operations & Risk, Corporate and Client Financing.
- Operations & Risk helps the Firm's businesses while maintaining a strong risk profile. The group includes Operations, Funding, Finance and Risk Technology.
- Corporate improves our operating environment and is made up of Legal, Compliance & Corporate Governance, Digital & Corporate Communications and Human Resources Technology groups.
- Client Financing platforms provide technology and service to our hedge fund and Asia high-net-worth clients. Groups include Prime Brokerage, Private Wealth Management Asia and Counterparty Risk Technology.
Position Description
Department Profile
Firm Risk Management (FRM) as a business unit is responsible for capturing and analyzing Morgan Stanley's risk and capital metrics and to report them to appropriate regulators. In this context, risk represents a potential of incurring a financial loss due to certain events that could be categorized into credit risk, market risk, operational risk, etc. The IT department of FRM (i.e. FRM IT) is responsible for designing, developing and supporting the IT systems capable of providing all those risk metrics.
Team Profile
The Credit Risk IT team provides systems for supporting business processes and maintaining counterparty and portfolio related highly confidential information, e.g. ratings, exposures, limits, fulfilling requirements amongst others from our business users, regulators, and internal audit.
Primary Responsibilities
We are seeking a Java Developer, preferably with web development experience, to work in a fast-paced environment for the Credit Risk Management team. The candidate will work in an Agile squad building, delivering, and maintaining a variety of products and tools to support Credit Risk business. The successful candidate will have the opportunity to work on every layer of the team's software architecture, helping to design and build Web and Mobile applications from the data layer up, as well as highly-performant server-side processes.
Responsibilities will include working with business analysts to gather and refine requirements, designing and presenting solutions to management, and coordinating development and delivery with the local team. The ideal candidate should have hands-on experience designing and building systems in a multi-tiered environment. Strong Java/Spring experience is essential. Database design and web development experience are strongly preferred. 

Skills required
- Bachelor Degree in Computer Science or related field
- 7+ years of experience in a similar role
- Advanced understanding and experience with Java and spring framework
- Hands-on experience in data modelling and SQL development 
- Ability to work independently and own project deliverables
- Strong analytical and problem solving skills
Skills desired
- Experience developing JavaScript-based web applications (ExtJS or ReactJS preferred)
- C# development experience a plus
Knowledge of French and English is required.
Morgan Stanley is an equal opportunities employer. We work to provide a supportive and inclusive environment where all individuals can maximize their full potential.